£100 off March courses! Apply before the 16th of December to qualify, it really helps us plan our courses! 
Level 3 – Certificate in Counselling Studies Course
This course is for trainee counsellors looking to take their next step to become qualified, this course requires a level 2 counselling skills certificate or equivalent. If you're looking for a level 2 course, join one today.
On this CPCAB course you'll build on the counselling skills you learnt at level 2 whilst learning all kinds of new skills to help you become a better counsellor, such as communication, reflection and diversity awareness. This course is also a requirement for level 4, the final step to becoming a fully qualified counsellor!
CPCAB courses are formally recognised by BACP (the UK's leading counselling membership body) and so the 90 formal learning hours you pick up on this course will count towards the 450 minimum hours of training required for membership. Membership of an organisation like BACP (or equivalent body) is vital if you wish to become a respected counselor and work for organisations such as the NHS.
As with all of our courses, the level 3 course is taught in an experiential way, meaning you will be encouraged to participate in practice sessions with peers to develop the skills you will be learning. We believe that learning in this way is crucial to becoming a great counsellor, and it allows you to do so in a safe and caring environment.
If you're interested in becoming a qualified counsellor and want to get the best advice and training available, then our level 3 course is a perfect fit for you!
This course provides:
+ 90 guided learning hours towards your BACP membership requirements
+ 20 academic credits
Our level 3 course gives you everything that you need to continue progressing with your counselling career. Once you reach level 4 you will be able to begin practising your counselling skills professionally.
However, before you reach that point, you need to make sure that you have all of the required expertise to offer the most effective and professional level of service to your future clients. That's precisely what level 3 is designed to help you with!
Our balance of theory-based and practical classes throughout this level 3 course will help you to:
Build the relationship between yourself and your clients; for the client to get the most out of their counselling, they need to trust you, and trust is earned!
Gain the confidence required to deal with your client's needs through regular peer-to-peer interactions.
Become truly empathetic, to meet your client's needs you'll need to be more than sympathetic, you'll need to truly understand their needs from their perspective. 
Counselling begins with self-reflection. Use the knowledge you'll learn on this course to change your understanding of yourself and others
Focused on you
Experienced counsellors

 supporting you at every stage of your studies
Student support service available, should you have any questions outside of your class hours
Limited group sizes mean tutors are always on-hand to help and you'll never be overlooked
An active online community so you can learn from and support each other
Study with confidence
Courses approved by CPCAB, meaning you can be confident you'll learn everything you need
Meet your full study requirements for level 2, with 90 learning hours and 17 academic credits
All course students are required to pass our pre-course assessment, meaning you'll be surrounded by students who are focused on learning, just like you
Flexible study options
Choose between classroom and online learning to suit your needs and fit your lifestyle
Choose between our daytime and evening courses depending on your other commitments
Online courses are available, making quality counselling training accessible to everyone, no matter where you are
"I look forward to our sessions, the delivery is inspirational. I have already decided to continue my studies with the hub.
It is the right place for me."
"The tutors are so friendly and kind and are always there to support you.
I have learnt a lot about myself since the start of the course and have made some new friends."
"Mark is a true guardian of the profession and goes out of his way to help not only his students, but fellow tutors in this field by sharing his knowledge, wisdom and advice. It's truly heartening to know there are ambassadors out there with the integrity this vocation demands and needs."
"The tutors are extremely knowledgeable, friendly but professional. The content of the course is brilliant, and the location is perfect!
I highly recommend studying here to anyone considering the Counselling profession or Personal development."
"Thank you for providing such a brilliant course, I honestly have learnt so much & enjoyed every minute. This has been a huge step out of my comfort zone & I'm so pleased to have taken that leap with you guys."
How you'll earn your qualification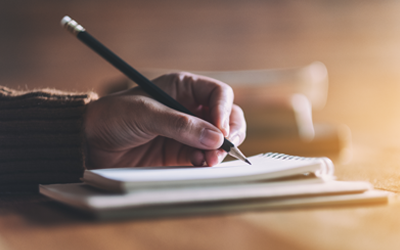 The great thing about undertaking a CPCAB course is it is recognised nationally and is all focused on helping you to become the best counsellor you can be!
We will require you to complete a course journal, documenting what you have learnt and how you may have applied it in practice. Your course tutor will assess you and your journal on a regular basis, enabling them to help you with any areas that you need to work on.
At the end of the course, you will undertake an assessment, which will involve an open book assignment. This will then be reviewed and assessed by CPCAB.
Once you have passed your assessments you will obtain your qualification.
Choose the right course for you
You can pay for the level 3 course all in one go or spread the cost over 6 months with our instalment option.
Click 'View Upcoming Courses' to find out more about our upcoming level 3 courses and availability.
Level 3 Full Course Payment
(course price excluding deposit and CPCAB registration fee)
1 x £250 deposit to secure your place
1x payment of £948 due 30-days prior to course start
CPCAB registration fee included in deposit price
Total payments = £1,198
Level 3 Instalment Plan
(monthly price excluding deposit and CPCAB registration fee)
1 x £250 deposit to secure your place
6x monthly payments of £158 starting 30-days prior to course start
CPCAB registration fee included in the deposit price
Total payments = £1,198
Upcoming Level 3 Courses
Find the right course for you.
INTERESTED?
Thinking of doing the course?
Why not come along to our free open evening for a sample of the Connect approach?