With so many counselling accreditation bodies and courses available, you might be wondering why we specifically run CPCAB courses, and why you should choose a CPCAB course over another?
The following page details the benefits of CPCAB and why it is held in such high regard within the counselling profession, and why you can be safe in the knowledge that you are getting the best training available!
Over the last 25 years, CPCAB has grown to become the UK's leading counselling awarding organisation offering vocational qualifications at over 300 centres throughout the UK and overseas with over 13,000 candidate registrations every year.
It is the only awarding organisation run by counsellors for counsellors, and so, CPCAB is uniquely placed to provide specialist support to registered centres and their learners. All staff involved in qualification creation at CPCAB are immersed in the counselling and psychotherapy sector being practising therapists who have taught counselling qualifications and have a unique understanding of the counselling sector.
CPCAB has also put 25 years of research into designing the 'CPCAB Model of Helping Work and Counselling Practice', which directly challenges the medical model and approach to counselling and puts the client-counsellor relationship first!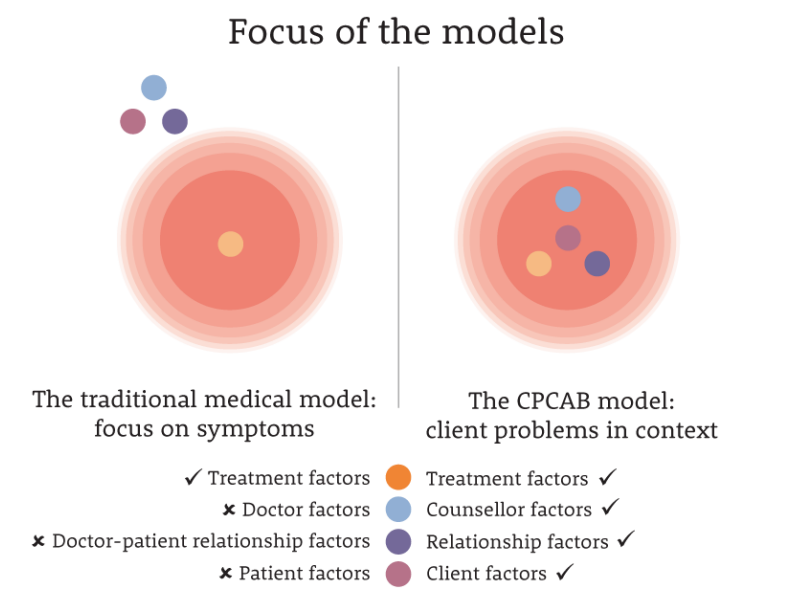 The CPCAB 10-point philosophy underpins CPCAB's approach, this, in turn, influences the approach of training centres and all trainee and qualified counsellors.
This approach ensures that all CPCAB members acknowledge and appreciate the responsibility that comes with being a counsellor and puts the client at the heart of everything.
Check out their philosophy for yourself: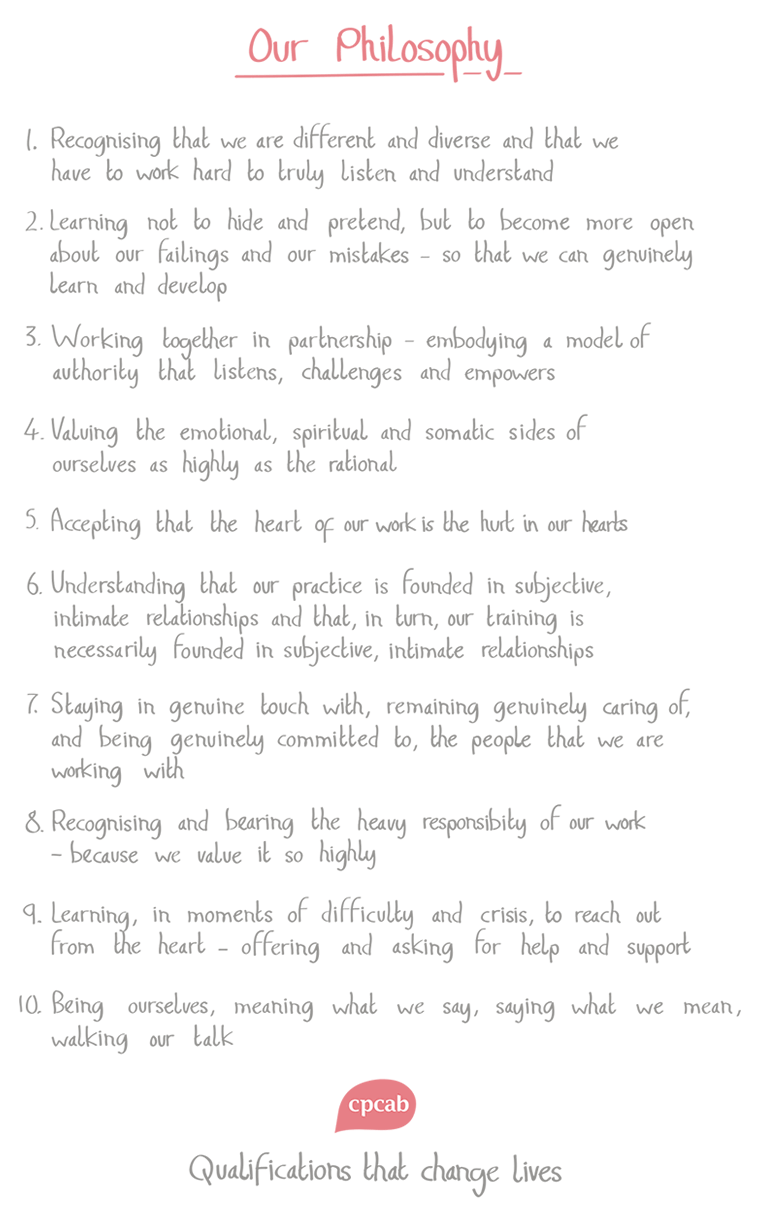 WATCH: Starting your counselling journey with CPCAB
Another thing that sets CPCAB apart is the number of useful videos it posts on youtube – check out their counselling channel
We've also posted a few introductory videos below to help you make the right choice for you when joining a counselling body!
More information on CPCAB
The information on this page is based on information provided and readily available on CPCAB's website and affiliated social media platforms, Astranti Connect claims no ownership of this content.
For more information please visit CPCAB's website at www.cpcab.co.uk