The ultimate guide to becoming a counsellor or psychotherapist in the UK


There's never been a better time to get into this profession. The BACP (British Association for Counselling and Psychotherapy) recently found that 80% of therapists reported that demand for their services was full or overcapacity, with 72% believing that people in the UK are more open to receiving therapy than they were before the COVID-19 pandemic. 
All the signs indicate that now, more than ever, the UK is in need of well-trained counsellors. So, if you want to pursue a career that makes a real difference to society, now is an ideal time to train up to become a counsellor.
However, any research that you've done so far will no doubt have shown you that there's a lot to consider, and you might be feeling a little overwhelmed. Don't worry! You'll find information here on why this might be just the career path for you – just to double-check the ideas you may already have. We've also included details on counselling job requirements, as well as running through how you go about getting started on your career journey.
1. Why become a counsellor?

2. What's the difference? Counsellor vs therapist vs psychotherapist

3. What do you need to become a counsellor?

4. How much will it cost and how long will it take to become a counsellor?

5. Other counselling job requirements

6. How and where will I study to become a counsellor?

7. Areas you can study in counselling

8. Counselling career pathways

1. Why become a counsellor?

So given that you're here, you probably have some idea of why you want to become a counsellor, but, before you launch into training, it's important that you know what you are trying to gain from counselling work. 
Here are what we believe to be the top benefits to be gained from a career in counselling:
Making a difference – Counselling really does change lives. When you begin counselling, you'll encounter a broad spectrum of issues, whether it's marriage problems, trauma, addiction or something else. Your clients will be in need of help, and you'll be in a strong position to help them turn their lives around.
A variety of challenging work – Any counsellor will tell you that no two days are the same. Each client has unique difficulties and perspectives, so each session presents its own challenges. Perfect for someone who wants to stretch themselves, grow and develop their skills and who isn't looking for a predictable workload.
Personal interaction – If you become a counsellor or psychotherapist (more on the differences in a moment), your day-to-day role will revolve around meeting with and talking to a variety of people. Great if you're a 'people person'.
Personally rewarding – All of the above will combine to give you a great deal of personal fulfilment. There are few careers in the world that can grant you such a profound sense of pride and accomplishment after a hard day's work.
While your primary motivation is unlikely to be salary, it's good to be aware of the situation. When you begin your counselling, it's likely that your annual salary will be around £20,000-£25,000, and that's likely to increase as you become more experienced and could end up somewhere in the region of £30,000-£40,000.
2. What's the difference? Counsellor vs therapist vs psychotherapist

So as promised earlier, let's get to grips with this counselling jargon and the confusion it can cause.
As you begin exploring the topic of counselling, you're certain to hear the words counsellor, therapist and psychotherapist used interchangeably. Even amongst counselling professionals, counselling, therapy and psychotherapy are collectively described as:
'A specialised way of listening, responding and building relationships, based on therapeutic theory and expertise that is used to help clients or patients enhance their wellbeing.'  ~  The SCoPEd framework
However, it is generally mooted that there are some subtle differences between the terms:
Counsellors typically work with their clients on a short or medium-term basis (i.e. weeks or months) to help them overcome a specific issue, such as the death of a loved one.
Psychotherapists tend to dig deeper than a counsellor and will try to diagnose and deal with the root cause of long-standing issues within the client. As such, they generally have more qualifications than counsellors.
'Therapist' collectively describes both counsellors and psychotherapists (and anyone providing a form of therapy). So, when you hear someone say, "I want to become a therapist" in this industry, you should really ask them if they want to become a counsellor or psychotherapist!
So, now we've got that sorted, let's explore what you need to start your counselling career.
3. What do you need to become a counsellor?
To go beyond just having good intentions and really help people overcome their issues through counselling, you're going to need a few things. 
But, what are the typical counselling job requirements? This represents a combination of things. If you want to become an effective counsellor or psychotherapist, you need both the right qualifications and the right skills and personal attributes.
What skills and attributes does a good therapist need?
A great place to start is the SCoPEd framework, which was created in January 2022 by the major UK counselling bodies partnering together in order to create some standards for counselling qualifications across the board. 
As you'll see, the framework is quite long and detailed, but the key part for you right now is that it outlines five overarching "themes" of core competences that counsellors and psychotherapists must have: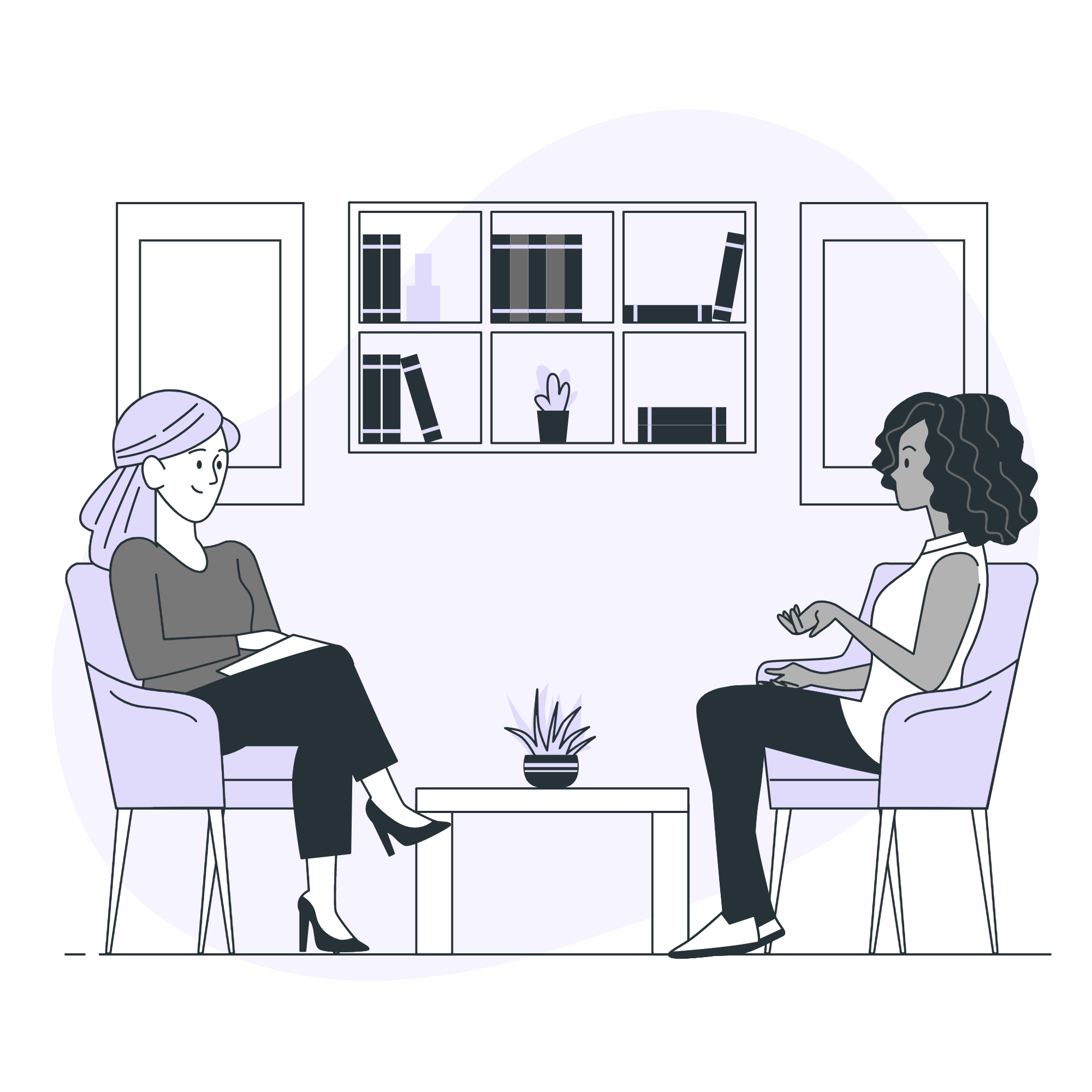 1. Professional Framework
 This involves:
Setting legal and ethical boundaries to create a safe space for your therapy sessions 

The ability to maintain confidentiality –

Clients will be trusting you with some of their most intimate memories and secrets, so you need to be prepared to never disclose those things without permission (or a permissible reason – which you'll learn about during your counselling training.)
2. Assessment
As a counsellor, you'll need to be able to assess the needs of your clients and what would be the best course of action for them to take. 
This could involve:
Deciding if you're the best person to deal with the situation

If appropriate, recommending they seek help elsewhere

Making sure the environment is safe for them as well as you – some patients may be extremely traumatised or volatile
3. Therapeutic relationship
The counsellor and client need to create a strong relationship to ensure success, which could involve:
The

ability to communicate in a respectful, non-judgmental way

Work at the client's own pace

Being able to empathise 
All of which would be covered in any course undertaken
4. Knowledge and skills
Basically, the theoretical knowledge of counselling theories and clinical concepts as well as the skills to put it into practise. Hence why face-face practise is so important as part of any course.
5. Self-awareness and reflection
As a counsellor, you'll need to know your own prejudices, traumas and how your mannerisms and approach will be viewed by a client so that you can modify your behaviour as needed. 
This is one of the reasons why being taught by an experienced counsellor is so important – who's better suited to helping you explore your trauma and identity than a counsellor?
Do any of these counselling job requirements sound like you? Don't worry if some (or even most) will be new to you. That's what the training is for! 
However, one attribute you do need at the start (and in the rest of your counselling career) is enthusiasm and determination. You need to give a lot to this calling.
What qualifications are needed to become a counsellor?

So, we've considered the skills and personal attributes that form part of the counselling job requirements, but what qualifications do you need to become a therapist? 
Thankfully, we have a definitive guide to counselling qualifications that is devoted entirely to this question!
The conclusion that this guide comes to is that, here at Astranti Connect, we recommend you take the CPCAB (Counselling and Psychotherapy Central Awarding Body) qualification route. Undergoing training from counselling experts – which is what this choice will entail – will help you develop those counselling job requirements, equipping you with the techniques and approaches which are most likely to benefit your clients.
If you decide to take the CPCAB route, you'll have to take the qualifications up to and including the CPCAB Level 4 Diploma in Therapeutic Counselling to become a qualified counsellor. This is because level 4 is required in order to join a professional body like the BACP, and it's also at this level that you will develop many of the practical skills you will need to practise as a counsellor.
This may well involve taking CPCAB Level 2 Certificate in Counselling Skills, before moving onto the CPCAB Level 3 Certificate in Counselling Studies. 
At Astranti Connect, we typically don't allow our students to skip levels 2 and 3 as we firmly believe that these offer the essential foundations of what will become your counselling practice.
What if I want to become a psychotherapist?

If this is the case, you'll want to take further qualifications. Whilst you only need the CPCAB Level 4 diploma to qualify and start practising as a counsellor, the higher-level qualifications will help you progress further, to become a supervisor, start your own practice or specialise in psychotherapy. 
For example:
The CPCAB Level 5 Diploma in Psychotherapeutic Counselling 

The Level 7 qualifications from the British Council of Psychotherapy (BCP) or the United Kingdom Council for Psychotherapy (UKCP).
4. How much will it cost and how long will it take to become a counsellor?
There is no one-size-fits-all answer to this question. The cost of qualifying to become a therapist will depend on all sorts of factors, such as the route you take into the profession, the training centre or course provider you choose, and whether you choose to study online or in-person. 
Here are some illustrative figures of what an average CPCAB course might cost you in total:
CPCAB Level 2
£800 – £1,000
CPCAB Level 3
£950 – £1,200
CPCAB Level 4
£5,500 – £7,500
Note: This is the level needed to qualify
CPCAB Level 5
£2,300 – £2,750
CPCAB Level 6
£1,750 – £2,750
(Don't forget, levels 5 and 6 aren't necessary to qualify, and they might be done further into your career as a counsellor.)
If you're interested in studying CPCAB, here's where you can find Astranti Connect's up-to-date prices for each level:
Find out about our courses and prices through the links below:
There's also the small matter of paying  CPCAB registration fees. At Astranti Connect, we include the CPCAB registration fees in our prices, however, some providers charge these separately, so beware of these hidden fees! 
Astranti Connect firmly believes that high-quality counselling training should be accessible to everyone who wants to pursue it. That's why we provide our learners with the option of spreading their CPCAB course costs with our payment instalment option. This option isn't very common amongst counselling training providers, but worth keeping an eye out for when you're searching for your provider if it's something that would be of benefit to you.
Now let's consider another practical consideration:
How long will it take me to become a therapist?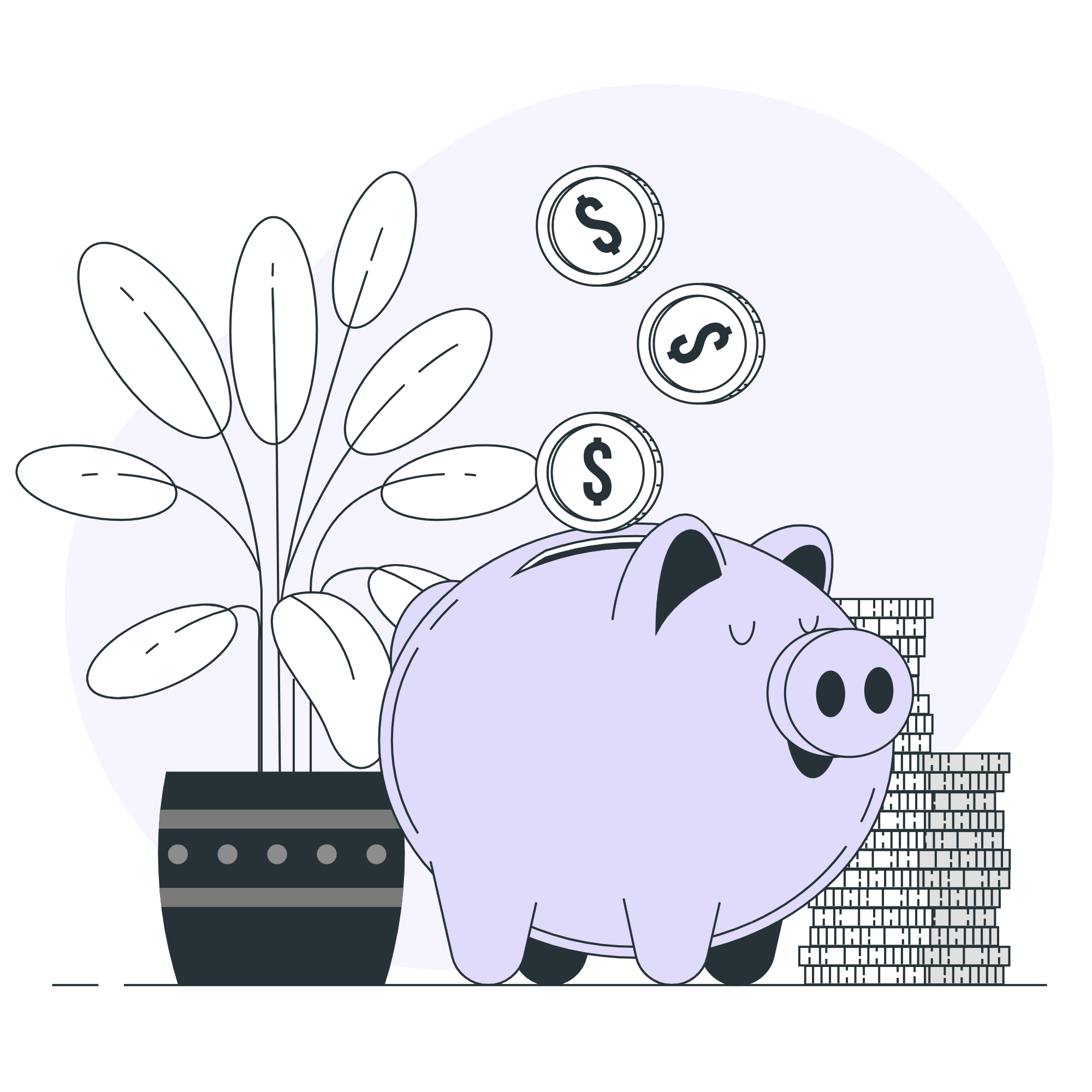 If you decide to qualify through the CPCAB route, you should expect to qualify in roughly three years. We've included an estimate of the average time each of the qualifying levels are likely to take below:
CPCAB Level 2 Certificate
6 months
Typically 3 hours a week for 30 weeks
CPCAB Level 3 Certificate
6 months
Typically 3 hours a week for 30 weeks
CPCAB Level 4 Diploma
2 years
Typically 1 day per week for 2 years, plus  a mandatory 100 hours of client work (CPCAB allows 1 extra year to complete this)
You also need to undertake a minimum of 10 hours of personal counselling during each year of the course. At Astranti Connect, we'll help you find a placement, saving you a lot of hassle!
BUT, different training providers will have different schedules so it's worth checking with each one when you enquire about their courses.
5. Other counselling job requirements

There are a number of other counselling job requirements that you'll need to be aware of before embarking on your studies to become a counsellor:
Experience – Whilst you don't need to have counselling experience before starting on your qualifications, it's strongly recommended that you gain experience in a field related to the sorts of people you want to counsel. For example, you may find it helpful to volunteer at a crisis helpline – this will give you experience supporting vulnerable people.
Enhanced DBS Check – In the UK, if you work with children or vulnerable adults, it's a legal requirement to get an enhanced DBS check (and as such will be one of the counselling job requirements). The process for applying is fairly straightforward (albeit with a lot of forms!) We recommend you subscribe to the DBS renewal service, which automatically renews your DBS check each year.
So, you're now aware of the counselling job requirements and that you need a level 4 to qualify,  but how can you go about getting these?
6. How and where will I study to become a counsellor?
To become a therapist –  an effective one – involves more than just reading a textbook. You'll need to attend training sessions to fully understand the concepts and to practise the skills you've been taught. And so, you'll need to find a counselling training provider.
Don't think of this as just finding the most convenient or affordable service to help you pass an exam. You are trusting your chosen training provider with teaching you all you need to know to deal with your clients' most intimate and potentially damaging thoughts and feelings. You NEED to be fully prepared by the time you qualify and become a therapist.
So, where do you start? Well, you can begin by reading our guide to choosing the right counselling training provider as it's full of useful information on what to look out for. Some of the most important factors to consider are: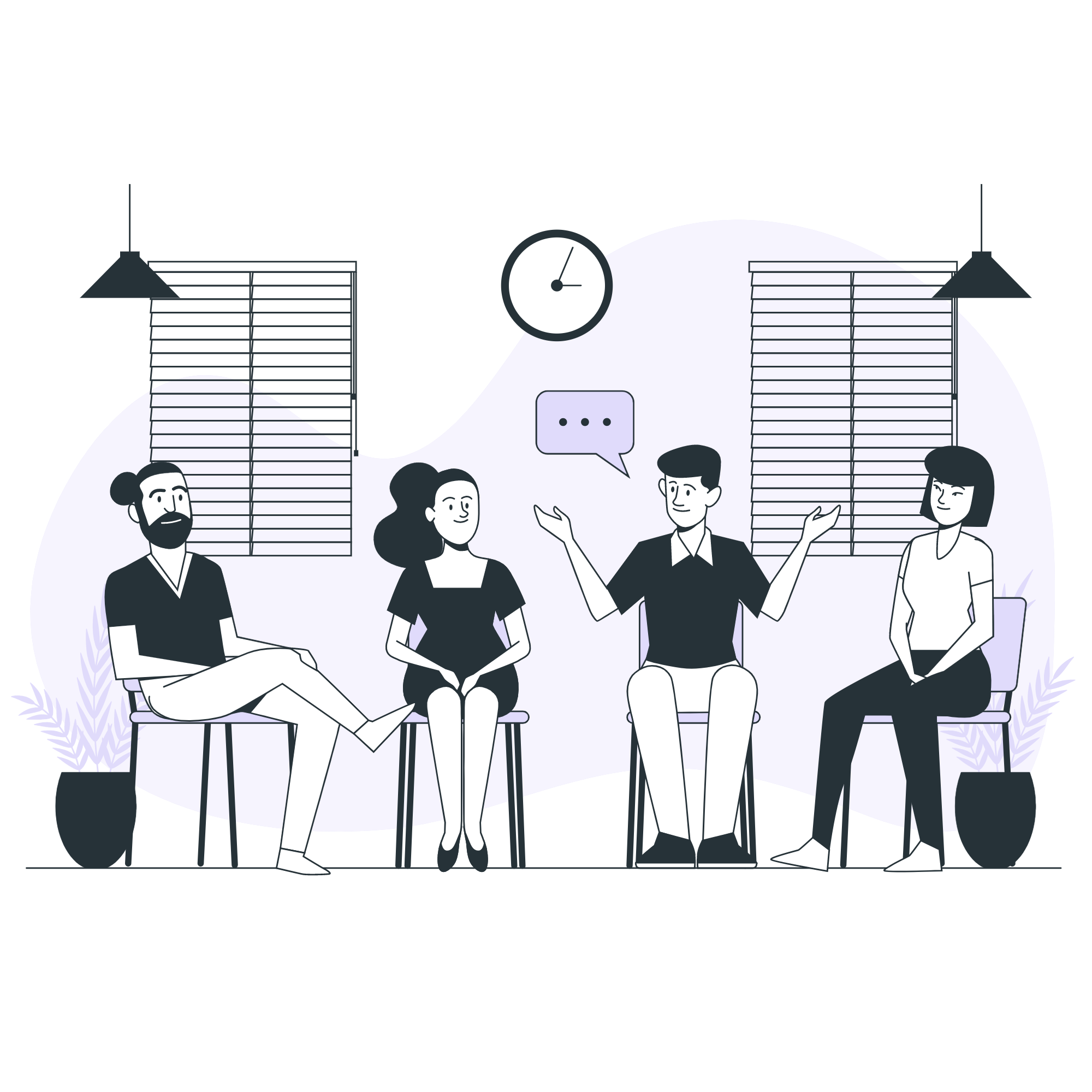 The qualifications on offer – You'll want to gain a recognised qualification at the end of your course that will help you gain entry to a professional body, such as the CPCAB level 4 diploma, rather than a small provider's own certification.
Professional body application – This is really important as membership of a professional body, such as BACP,  is something employers and clients will look for. Therefore, you must ensure that the qualifications on offer are applicable!
Location – When undertaking in-person training, you need to choose a provider that you can get to for the duration of your course.
Tutor experience – Your tutors must be able to teach you how to provide counselling in the real world, not just academic knowledge alone.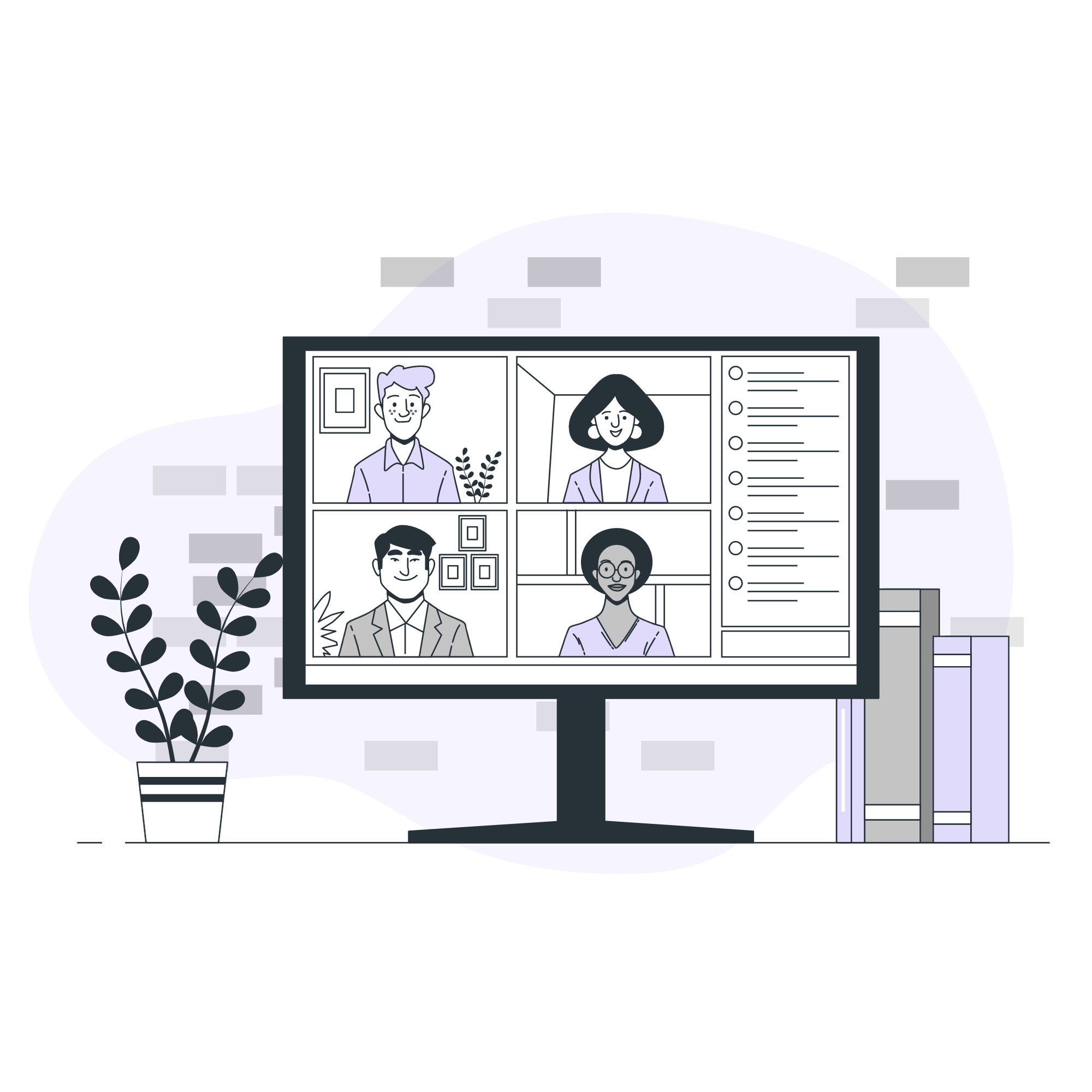 In terms of how and where you will be studying, most people learning to become a therapist still attend training sessions in-person at a centre, but this isn't the only option available.
Online classes (held on video conferencing software), are increasingly popular. However, currently, you cannot become a fully qualified counsellor through only taking online courses. 
For example, with CPCAB, you can take the level 2 and level 3 qualifications online, but you'll need to attend classroom-based lessons for the CPCAB Level 4 Diploma. 
If you want to read more on the topic of online counselling training, check out our definitive guide to online counselling.
But what if I want to specialise in a particular sort of counselling?
7. Areas you can study in counselling
Once you've completed CPCAB level 4 and qualified, you'll then have the opportunity to develop further and specialise in specific areas. Just some of these specialist areas might include:
Grief counselling
Couples counselling
Substance abuse and addiction
Children's counselling
And the list goes on
Counselling for children, in particular, is an area many aspiring counsellors are interested in. The path to specialising in this area has its own challenges, which we'll consider next…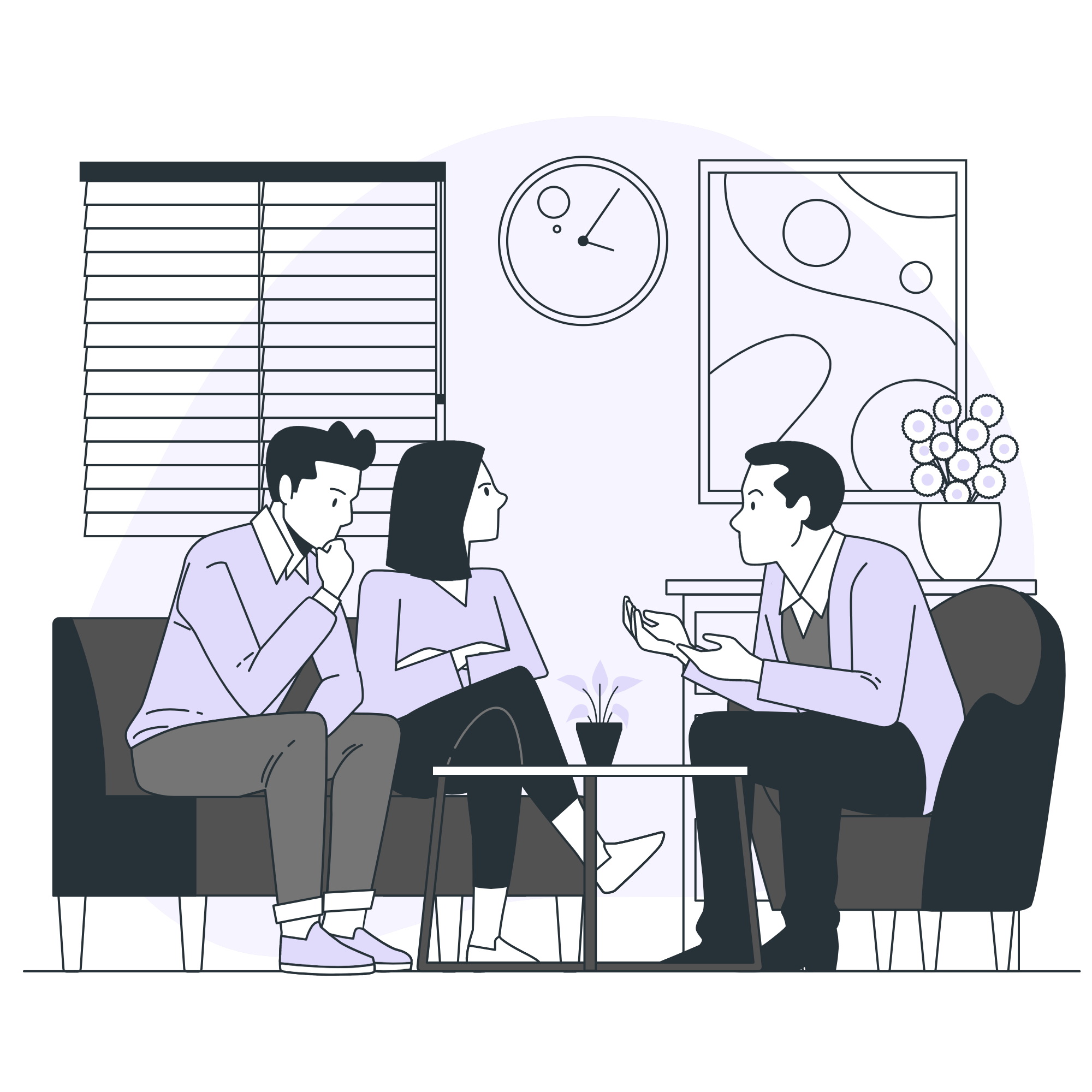 How do I become a counsellor for children?

Children's counsellors can play a significant role in shaping and improving a child's mental health. 
Although children can experience many of the same mental health and emotional problems as adults, such as anxiety, stress and grief, the symptoms and manifestations of these issues are often very different in children. For that reason, many employers, and increasingly clients (or perhaps, in this case, their parents), see it as essential that a therapist is professionally trained and qualified and is a member of a professional body. 
Once you've qualified,( so, e.g. CPCAB level 4) we recommend that you look into taking the CPCAB level 5 Diploma in Counselling Children and Young People, which is a course designed specifically for those wanting to specialise in this area. 
Also, if you can, you should try to gain some experience working with children, e.g. undertaking volunteering opportunities with children's charities or organisations whilst completing your counselling qualifications. This experience will help you determine if it's definitely the right path for your career.
But what will your career as a counsellor really look like? Well…
8. Counselling career pathways
Ultimately, most career paths for trained counsellors fall into one of the following categories:
Setting up your own private practice
Working for yourself can be freeing since you don't have to answer to an employer, and you only have to work the hours you want to work – which can be ideal if you're after flexibility. However, this also means that if work is slow, you won't be getting paid, which can be stressful. It can also take time to develop a reputation and find enough clients. It's not an easy option, but it does give you much greater control over your working life.
Hiring and managing others
If you run your own private practice or you've been hired by someone else, you may eventually find yourself managing others. This can represent a step away from counselling work, which you might not like (some counsellors just want to do the counselling and leave the management to others). However, it's worth noting that this route can lead to higher pay whilst still being involved in counselling to one degree or another.
NHS
The NHS offers free counselling for people dealing with depression or troubling medical issues. If you end up working as an NHS counsellor, you may find yourself working in hospitals, clinics, or even working within communities. This path will involve close working with other medical professionals, so it would be ideal if you want to work as part of a team.
Universities
UCAS recently revealed that there has been a 450% increase in the number of students declaring that they have mental health conditions – and that's before they even begin at university. Universities are in desperate need for qualified counsellors to help with this rising tide of mental health concerns amongst their students. As such, this may be a suitable position to aim for, especially if you're interested in helping young people deal with one of the most stressful periods of their educations and thrive.
Working for an agency
Here, you'll work for the agency, but you will be assigned to provide counselling services somewhere else, such as at other organisations. For instance, many counsellors working in the NHS are contracted agency workers rather than NHS employees. This type of work can provide more stability than working for yourself (since the agency will find you work), but you will have to fit their schedule, making it less flexible.
As part of another career
Not everyone who counsels is a professional counsellor. For example, ministers of religion (e.g. pastors), managers, or teachers may have counselling as part of their role. Therefore, if you like the idea of counselling but don't want it to be your main career, that is also an option! If you decide on this route, you may take a different path to qualification. For example, if you are seeking to counsel as part of a Christian ministry, you can take qualifications through the Association of Christian Counsellors.
Once you've qualified and become a therapist, you'll want to know what happens next. Well, there are a number of areas that we could talk about, but we've identified a couple of questions that counselling students have asked about in the past.
How much does a counsellor make in the UK?
Counsellors typically aren't primarily motivated by money, but they also can't live on job satisfaction and goodwill alone! 
While this depends very much on where you find yourself after qualifying, when you begin your counselling, your annual salary is likely to be around £20,000 – £26,000.
That figure is likely to increase as you become more experienced. While there's no strict limit on what your salary can become, experienced counsellors tend to earn around £30,000 – £40,000 (but specialists can earn more).
What's the life of a counsellor like?
The life of a counsellor will vary depending on the route you take. For example, if you have your own practice, you'll be responsible for all aspects of the operation – from the counselling to the finances. However, if you decide to take up a role as an NHS psychotherapist, you won't have to deal with the financial aspects but you might need to travel between the hospitals that your agency is contracted to.
The number of clients you see in a day will also vary depending on the practice or your specific role.
What about working hours? It may surprise you to hear that the typical day of a counsellor takes place between 9am-5pm. However, some roles may require evening or weekend work to accommodate the client's needs. However, with all of the career paths in front of you, you should be able to pursue a work-life pattern that suits your needs. 
While we've discussed life as a counsellor in general terms, you can get a much fuller picture if you can talk to a counselling tutor. They will have lived the life of a professional counsellor, which together with their wider knowledge will enable them to give you more detailed answers in line with your particular career ambitions. 
For those of you who would prefer to listen our guide on how to become a counsellor rather than (or as well as) reading this guide here, we've put together these videos below:
If you decide to embark on a career in counselling, you'll have the chance to make a real, positive difference to your clients' lives! Whilst it is a long (and, at times, challenging) journey to qualification, being a counsellor is one of the most fulfilling jobs out there. 
Astranti Connect runs Open Evenings that you can attend if you'd like to learn more about becoming a counsellor through CPCAB qualifications and the counselling job requirements. We also offer a free email newsletter packed full of course offers, study tips and career advice that you can sign up for. 
With that, we wish you all the very best in your counselling journey.