In short, we are Astranti Connect, a specialist counselling training organisation.
​All our courses are designed and delivered by our team of qualified experts and practising therapists, people who understand what is involved in working as an effective & successful counsellor.
We are passionate about counselling and the counselling profession. For us it is more than a job, it's a way of life!
Creating confident and effective counsellors who can have a positive impact on others and their communities.
At the heart of counselling is the client, the person that needs help. We believe that it is important to attend to every need of the client, their mind, body, emotions and soul.
Our courses reflect this belief, after all, everyone is different and no single approach to counselling will work for everyone. As such, we teach a wide range of methods, focussing on the practical side, meaning you can serve a diverse range of clients and meet their specific needs.
Here at Connect, we see ourselves as being a part of the community. We are active and successful in setting up placement opportunities for our students. Helping you to become the best counsellor you can be!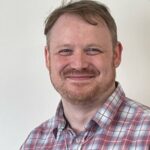 Jay is a qualified psychotherapeutic counsellor working in private practice in Cornwall.
Jay is passionate about working with diversity in the counselling world and has been teaching with us since 2019. Jay also manages the day-to-day business processes & IT needs.
Jo is an integrative counsellor & supervisor working in private practice. She has a great deal of knowledge and wisdom to share, based on her extensive research and work in the therapeutic field.
Jo has extensive training in group facilitation and groups greatly benefit from her passion and expertise in this area.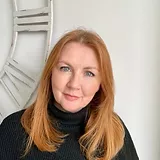 Linda is a qualified counsellor and tutor, and a former student of ours! Having taken her CPCAB qualifications with us.
When she's not teaching level 2 & 3 classes, she runs a private practice and works at a local counselling agency.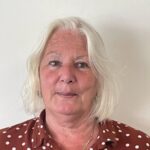 Joyce is a qualified counsellor, therapist and trainer with experience in delivering counselling qualification training.
She was a long-term trainer with Cruse Bereavement Care before joining our team. Joyce works in private practice in Devon and also offers CPD training across the county.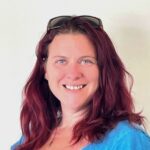 Kirsty is a qualified counsellor working in private practice in Torbay. Kirsty works as a tutor and provides internal quality assurance. Kirsty teaches Level 2 & 3 groups for Connect supporting students as they prepare to move onto the diploma course.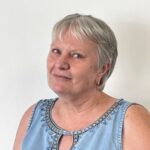 Nathalie is an integrative counselling psychotherapist in private practice and has worked with clients in school, LGBT and addiction charity settings.
She combines her past experience of delivering training as a personnel manager with her current counselling experience to enable others to reach their counselling goals.
Are you a qualified counsellor looking to pass on your expertise? Interested in joining our team?
Simply email us your CV along with a covering letter to astranticonnect@outlook.com