Guide to CPCAB qualifications


As we're sure you've realised, effective counselling depends, to a large part, on the quality of training received. And the fact that you're here, suggests that you've been doing your research.
In any search for the best counselling qualifications, CPCAB will no doubt have cropped up multiple times, so we've created this guide to answer all the questions you might have.
2. Is CPCAB a recognised qualification?

3. What qualifications do CPCAB offer?

4. How many credits are CPCAB qualifications worth?

5. Why choose CPCAB qualifications?

7. CPCAB's video summaries

The 'Counselling and Psychotherapy Central Awarding Body', or CPCAB, designs, develops and certificates qualifications in counselling and psychotherapy. These qualifications are approved by the BACP (British Association of Counselling and Psychotherapy – one of the leading counselling membership organisations in the UK).
What does this mean in practice?

Designs and develops

– CPCAB doesn't run counselling courses itself. Instead, it designs the criteria for a range of counselling courses that various training organisations, including Astranti Connect, deliver to their students. CPCAB also regularly inspects

registered training centres

to ensure they meet its high standards. 
CPCAB has designed a range of qualifications beginning with CPCAB level 2, moving on to CPCAB level 3 and CPCAB level 4 qualifications (after which you are qualified) and concluding with CPCAB level 5 and CPCAB level 6 qualifications.
Certificates

– CPCAB are the ones to actually issue the certificates to individuals who complete a CPCAB course regardless of the training provider used. 
To illustrate using an analogy, it's like at school when official qualification certificates are issued by specific examination bodies rather than the school.
Which just leaves us with:
What's the difference between BACP and CPCAB?

The British Association for Counselling and Psychotherapy (BACP) is a professional association for counsellors and psychotherapists. Trainee and qualified counsellors can join the BACP as a member paying an annual subscription to belong. The BACP provides members with an ethical framework and principles of best practice to adhere to when working with clients. 
The BACP is not an awarding body in the same sense that CPCAB is, as it does not create counselling courses. Instead, BACP approves those counselling training courses which it feels reach the required standard, such as those designed by CPCAB.
Being a member of BACP (which can be achieved after receiving your CPCAB level 4 Diploma) is a gold standard for UK counsellors and psychotherapists. BACP membership demonstrates to potential employers and clients that you possess the necessary skills and experience to practise counselling and psychotherapy effectively.
So in summary, CPCAB has designed courses that have been approved by BACP. On completing these courses, through any one of a number of providers, you can apply for membership of BACP. 
CPCAB has created a short video that explains the differences between CPCAB and BACP.
2. Is CPCAB a recognised qualification?

Yes – in fact, CPCAB is often considered one of the most prestigious counselling qualifications in the UK!
A quick internet search will quickly reveal that there are loads of counselling qualification providers out there. However, if the courses that they are offering are not approved by BACP, they won't guarantee your entry to the professional body which may well negatively impact your options and opportunities in the future.
CPCAB qualifications are approved by BACP, and BACP works closely with the CPCAB to ensure the high standards of their courses.
CPCAB has become the UK's leading awarding body for counselling qualifications in its fairly short history. That's why over 300 centres in the UK (and abroad!) offer CPCAB qualifications.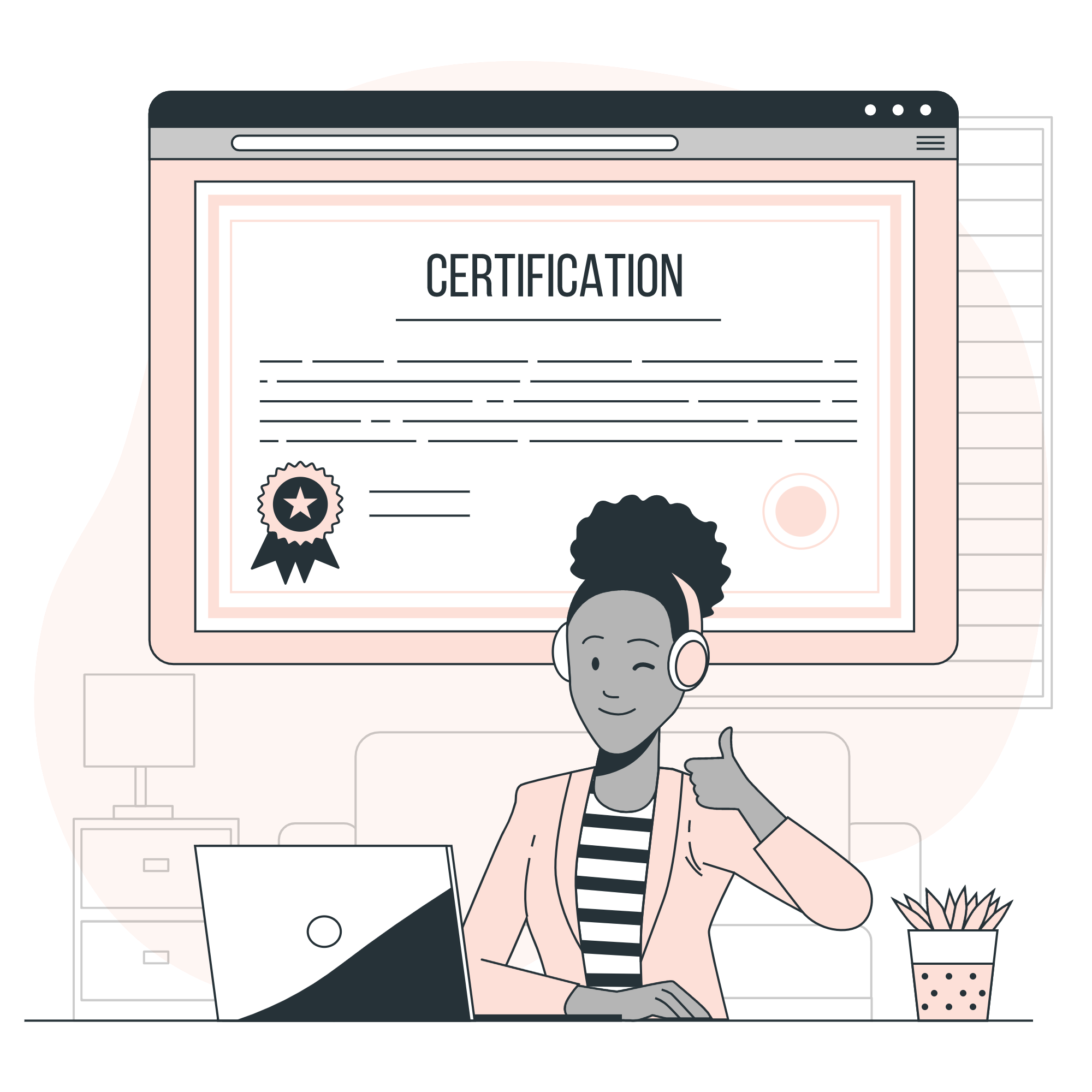 Remember: CPCAB does not run its counselling courses. Instead, training centres have to be approved by CPCAB to run any of its courses such as CPCAB level 2, CPCAB level 3, CPCAB level 4, CPCAB level 5 and CPCAB level 6. Successful candidates are awarded CPCAB certificates at the end of their course.  
CPCAB is also the UK's only awarding body where all employees are qualified and practising counsellors. This means that you can be confident that the topics you will study are considered the most up to date by real counsellors.
3. What qualifications do CPCAB offer?
As you can see on the diagram, the body offers courses beginning at CPCAB level 2 and concluding with CPCAB level 6. 
To become a counsellor, you need to achieve the CPCAB Level 4 Diploma in Therapeutic Counselling to qualify and begin practising as a counsellor. 
Typically, you need to achieve the two counselling certificates, CPCAB Level 2 Certificate in Counselling Skills and CPCAB Level 3 Certificate in Counselling Studies, to get onto the CPCAB Level 4 course. Some providers may let you skip straight to CPCAB level 4 if you already hold a counselling degree.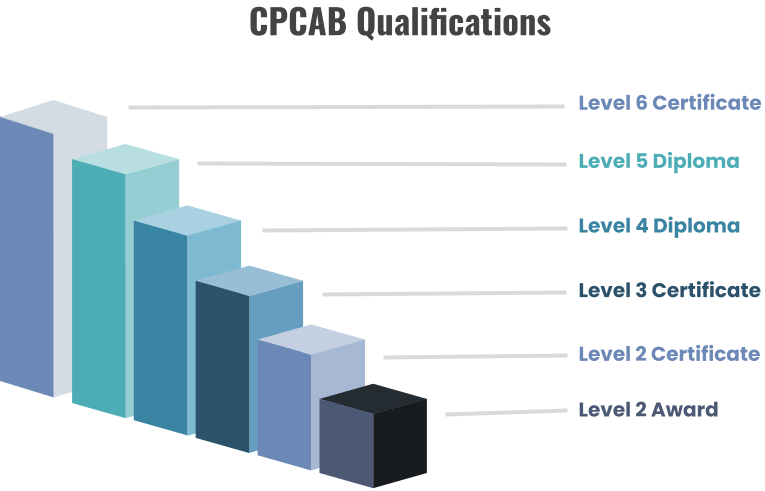 After you've qualified, you can continue your counselling studies by completing CPCAB Level 5 Diploma in Psychotherapeutic Counselling and CPCAB Level 6 Certificate in Psychotherapeutic Counselling Supervision. 
To help you understand the types of things you will learn in your CPCAB courses on your journey to becoming a counsellor, we've provided you with a summary of the content below.
CPCAB Level 2 course covers:
How to improve your listening and responding skills, including active listening methods and paraphrasing techniques 

How to improve your personal and work relationships 

Substance abuse, including preventative techniques, the consequences of substance misuse and how to best support an individual abusing substances
CPCAB Level 3 course covers:
Counselling theories that will shape your counselling practice and self-perception

The importance of ethics and diversity in counselling, including the impact of societal diversity issues on clients

Ethics and mental health

How to prepare to be an agency counsellor

Life coaching skills needed to be an individual life coach
CPCAB Level 4 course covers:
The knowledge, skills and competencies needed to provide therapeutic counselling within an organisation
How to ensure your client and their needs are the central focus of all counselling appointments
How to work self reflectively as a counsellor
CPCAB Level 5 course covers:
The knowledge, skills and competencies needed to provide therapeutic counselling as a self-employed counsellor in an independent practice
How to take on a more senior role and undertake additional responsibilities such as client assessments, referrals and evaluations
Cognitive Behavioural Therapy (CBT) skills and theory
Specialist knowledge skills and competencies needed to work with children and young people
CPCAB Level 6 course covers:
All of the theories and competencies you will need to be a safe and effective supervisor to ensure your supervisees know they can rely on you
The skills you need to perform an objective and thorough assessment of counsellors that you supervise, including how to identify their strengths and weaknesses
(For specific information about what information will be covered in each counselling course and level, make sure you read the course specification for your desired course on CPCAB's website.)
As well as learning this beneficial theory and gaining vital skills, when you undertake a CPCAB counselling course, you're also likely to learn a lot of new things about yourself! You'll gain insight into things such as how much of an active listener you are, your self-perception and how well you give and receive feedback, to name just a few.
To see what Astranti Connect's CPCAB courses  can offer you, follow the links below:
To see what Astranti Connect's CPCAB courses  can offer you, follow the links below:
4. How many credits are CPCAB qualifications worth?
You may have come across the term 'credits' during your research into CPCAB. What are these? Well, each CPCAB qualification is worth a certain amount of credits which can, if you wish, be used to contribute to achieving further counselling qualifications, for example, some counselling degrees – more on this below. 
How many credits your CPCAB qualification is worth depends on the type of CPCAB qualification and level you complete:
CPCAB Level 2
Award in understanding substance misuse – 6 credits
Award in introduction to counselling skills – 5 credits
Award in effective listening skills – 3 credits
Certificate in counselling skills – 17 credits
CPCAB Level 3
Certificate in counselling studies – 20 credits
Certificate in life coaching studies – 16 credits
CPCAB Level 4
Diploma in therapeutic counselling – 120 credits
Diploma in life coaching – 39 credits
CPCAB Level 5
Diploma in psychotherapeutic counselling – 46 credits
Diploma in cognitive behavioural therapeutic skills and theory – 39 credits
Diploma in counselling children and young people – 44 credits
CPCAB Level 6
Certificate in therapeutic counselling supervision – 33 credits
So, with respect to degrees how does this work in practice? 
Can my counselling qualification count towards a degree?

The credits you obtain from a CPCAB level 4 and CPCAB level 5 counselling course can count towards a Foundation Degree in Counselling from the Open University.
So, for example, let's say the foundation degree was equivalent to 240 credits, you could effectively cash in the ones you'd achieved for your CPCAB level 4 course and would only need to take additional courses offered by the university covering the remaining credit balance in order to gain your degree.
For further information please refer to our definitive guide to counselling qualifications and head to the section titled 'Open University foundation degree in counselling'.
Please note: This only works for the Open University. This is because the credits assigned to CPCAB qualifications aren't equivalent to the standard credits assigned to modules at other higher education institutes or universities – this situation is specific to the Open University.
5. Why choose CPCAB qualifications?

In summary, CPCAB is seen as one of the most prestigious counselling qualifications and is highly respected in the profession as a result of its BACP approval.
Trusted route to earning BACP membership
When you take a CPCAB qualification, you can be more assured of your entry to BACP than if you undertake a course that is not approved by BACP, meaning future employers or potential clients will trust you and the counselling qualification you hold. Conversely, if you undertake a qualification that does not help you gain entry to BACP, you will struggle to attract clients, making your future as a counsellor uncertain.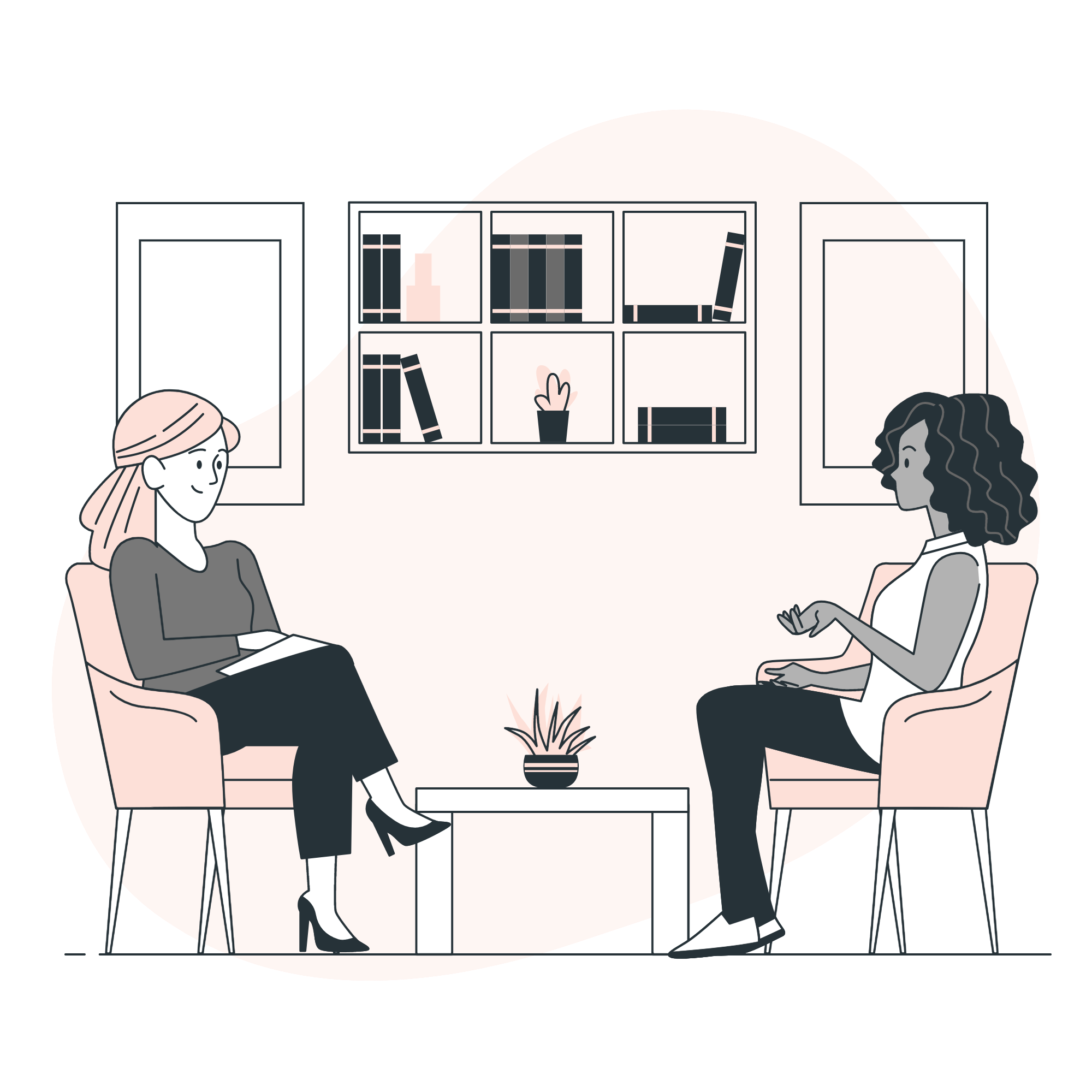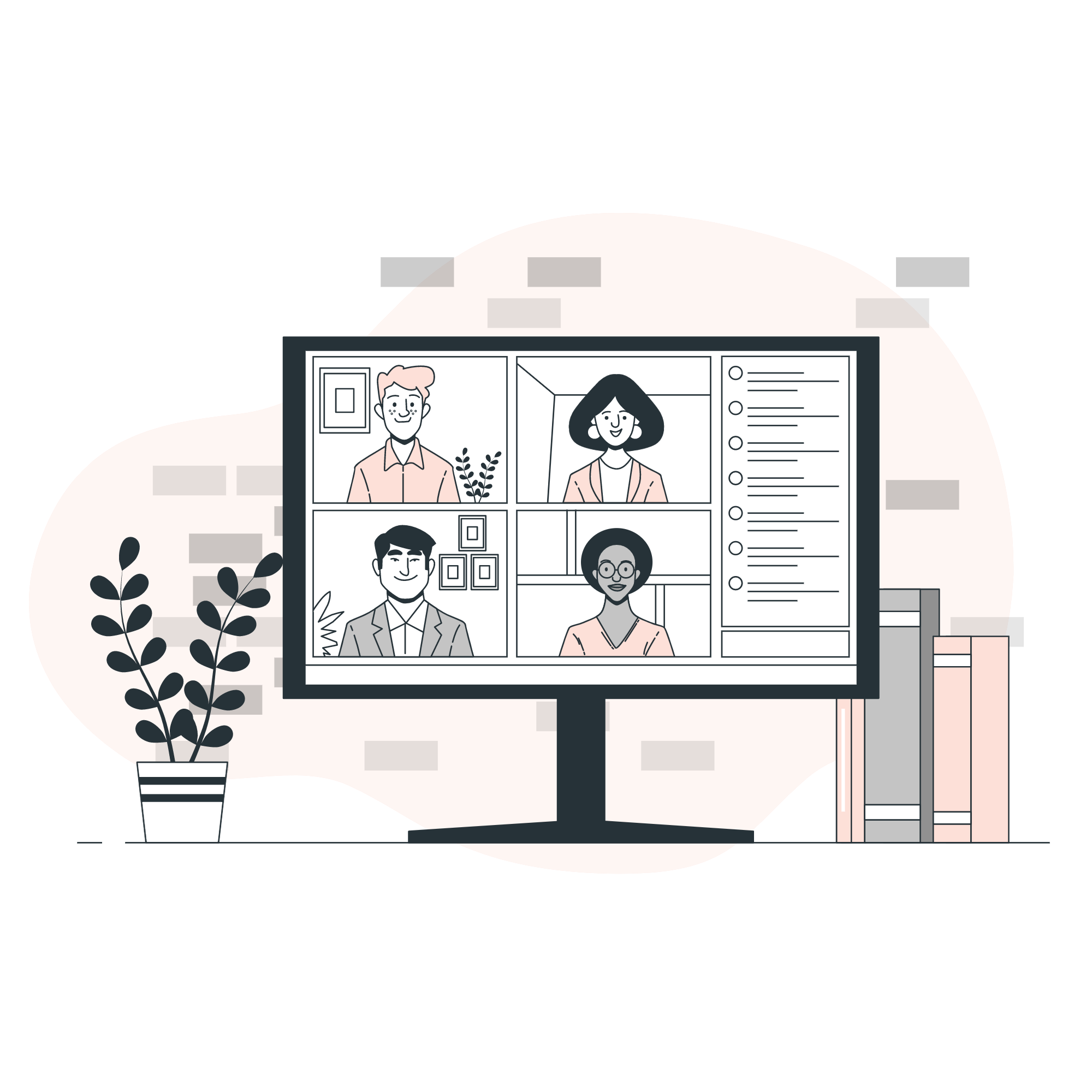 Online study options
The majority of CPCAB courses can be taken online or in person, which means that you can match them to your preferred learning style or geographical constraints.
Specifically, CPCAB Level 2, CPCAB Level 3, CPCAB Level 5 and CPCAB Level 6 Certificate can ALL be done online with the only exception being CPCAB Level 4 Diploma in Therapeutic Counselling. However, since CPCAB level 4 is the one that provides you with qualified status and must be attended in person, do take this into consideration before signing up if qualified status is what you're after – you will need to be able to get to a learning centre.
Excellent career progression options
If you hold CPCAB Level 2 and CPCAB Level 3 qualifications, course providers are more likely to accept you into their CPCAB Level 4 courses than if you hold a qualification from another body. Therefore, if you are contemplating doing alternative level 2 or level 3 qualifications, do check that they will be accepted prior to signing up. An error here could cost you your BACP membership, or involve you having to retake level 2 and level 3 with an approved provider.
Once you have qualified, if you then go on to complete CPCAB Level 5 and CPCAB Level 6, another new door will open for you as completing these qualifications will allow you to supervise and assess other counsellors.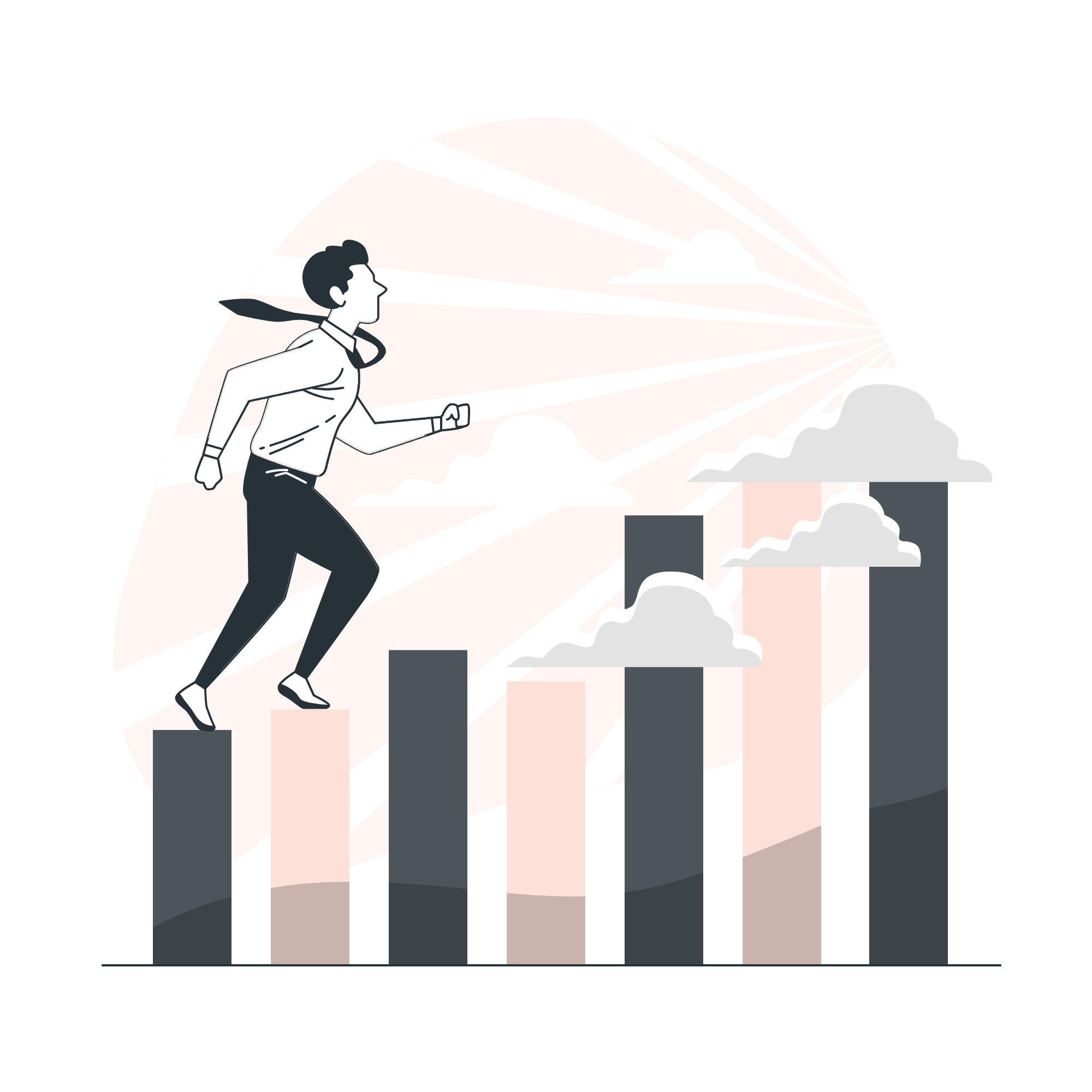 Astranti Connect's view
Astranti Connect has been approved by CPCAB to run its courses and can testify that we are regularly checked by the body to ensure quality and high standards in the delivery of our courses. At Connect, all our tutors are registered members of BACP and work closely to their ethical framework and teach this on all of our courses.
To get started on your journey to becoming a qualified counsellor, check out our CPCAB level 2 course
So, we believe that choosing CPCAB courses is the best way to become a qualified counsellor. The CPCAB training route will give you all the skills you need to embark on your counselling career journey, along with a widely recognised and respected qualification to prove it.
For those of you who would prefer to listen our guide on CPCAB qualifications rather than (or as well as) reading this guide here, we've put together these videos below:
7. CPCAB's video summaries

If you'd like to hear a bit more about CPCAB from the organisation themselves, check out these videos they posted on Youtube.
We've included some of the videos that we found particularly interesting but go ahead and take a look at CPCAB's Youtube channel if you'd like to see more. They have all sorts on there including an FAQ for when you're getting started. 
(Disclaimer: These videos belong to CPCAB, not Astranti Connect)
If you decide that you want to begin your counselling journey with a CPCAB qualification, you'll be joining the 13,000 other people who register each year, so you'll be in the company of many other people wishing to begin an enriching career. 
To learn more about Astranti Connect's CPCAB qualifications, why not come to one of our Open Evenings or sign up to our free email newsletter packed full of course offers, study tips and career advice to learn more.