The 2023 definitive guide to online counselling courses 


Counselling training, like pretty much everything in life, especially post-covid, has been trending towards online provision and you may well be tempted to study for your counselling qualifications online too.
Surely a great option:
Study in your own time…
No wasted time travelling to a venue…
The convenience of online practice…
Great! Or so you might think. 
BUT… There's a catch! And a pretty big one at that!
If you're interested in doing your
counselling courses online
, this is the page for you!
We'll explore the extent to which you can use online counselling courses in order to get trained, qualified and be able to take up membership in a professional body and, importantly, we'll explain what that big problem is!
1. Can you do a counselling course online?

2. Choosing an online course provider

3. Can I do counselling online, and what does this mean for my training?

1. Can you do a counselling course online?

Yes, of course – there are a whole array of counselling courses online that you can take. 
If you just want to learn some general counselling skills to help at work or your personal life, you can pick any of the counselling courses online that will give you some of the skills you're after. 
But, if you're after a counselling career, the question becomes: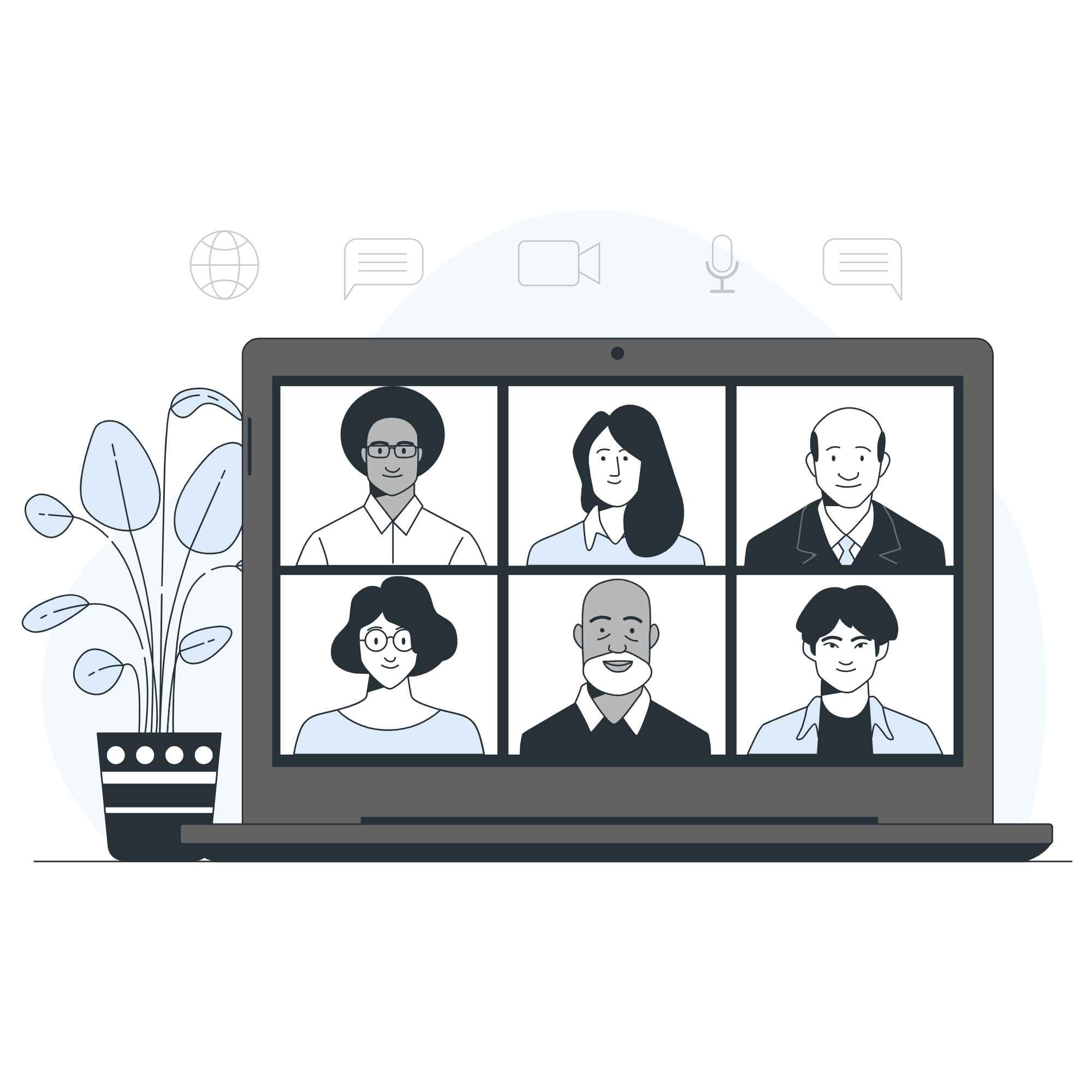 Can I become a counsellor with an online course?

Or, perhaps an even better question would be, "Can I take all counselling qualifications online?"
And the short answer is you can do some training online but not all of it. 
If you want to become a professional counsellor, you'll want to pick a course that will let you join a professional body afterwards, e.g. the BACP (British Association of Counsellors and Psychotherapists). (You can find out more about professional bodies and why membership is so important in our definitive guide to counselling qualifications.) 
And the BACP require a significant number of training hours to be live and in-person. 
Probably the most widely recognised BACP-approved qualification is available through CPCAB courses (Counselling and Psychotherapy Central Awarding Body). And, like all approved courses, the BACP insist that CPCAB courses must have a significant part of it based in the classroom. Counselling is all about personal relationships and the BACP feel those are best learnt in-person.
Let's use CPCAB courses as an example to see what can and cannot be taken online as part of becoming qualified. 
To practise as a counsellor you need to pass 3 levels of assessments starting with levels 2 and 3:
CPCAB Level 2 Certificate in Counselling Skills – This course will help you become a better listener and give you experience in leading short counselling sessions
CPCAB Level 3 Certificate in Counselling Studies – This course focuses on helping you build relationships with your clients and the confidence you'll need to deal with their individual needs
And the great news is these CAN be taken as part of CPCAB online courses!
However, the most important, and longest stage of studying is:
CPCAB Level 4 Diploma in Therapeutic Counselling – A rigorous qualification that usually takes place over a two-year period, where you learn the key skills necessary to enable you to support people to change and allow you to actually practice as a counsellor!
And at this level, 75% of it has to be in-person, CPCAB insist on that. And while 25% of it can be taken through counselling courses online, most colleges offering the course simply run it all in-person and live!
Warning:  Some providers will offer level 4 courses entirely online, but you won't be able to join a professional body like the BACP with it, so don't fall into this trap!
Once you've qualified, you can do further CPCAB courses as well, to advance your knowledge and understanding:
CPCAB Level 5 Diploma in Psychotherapeutic Counselling – This course will help show you how to establish and grow your practice
CPCAB Level 6 Certificate in Therapeutic Counselling Supervision – This course goes beyond teaching you how to counsel, and now you will learn how to supervise and support other counsellors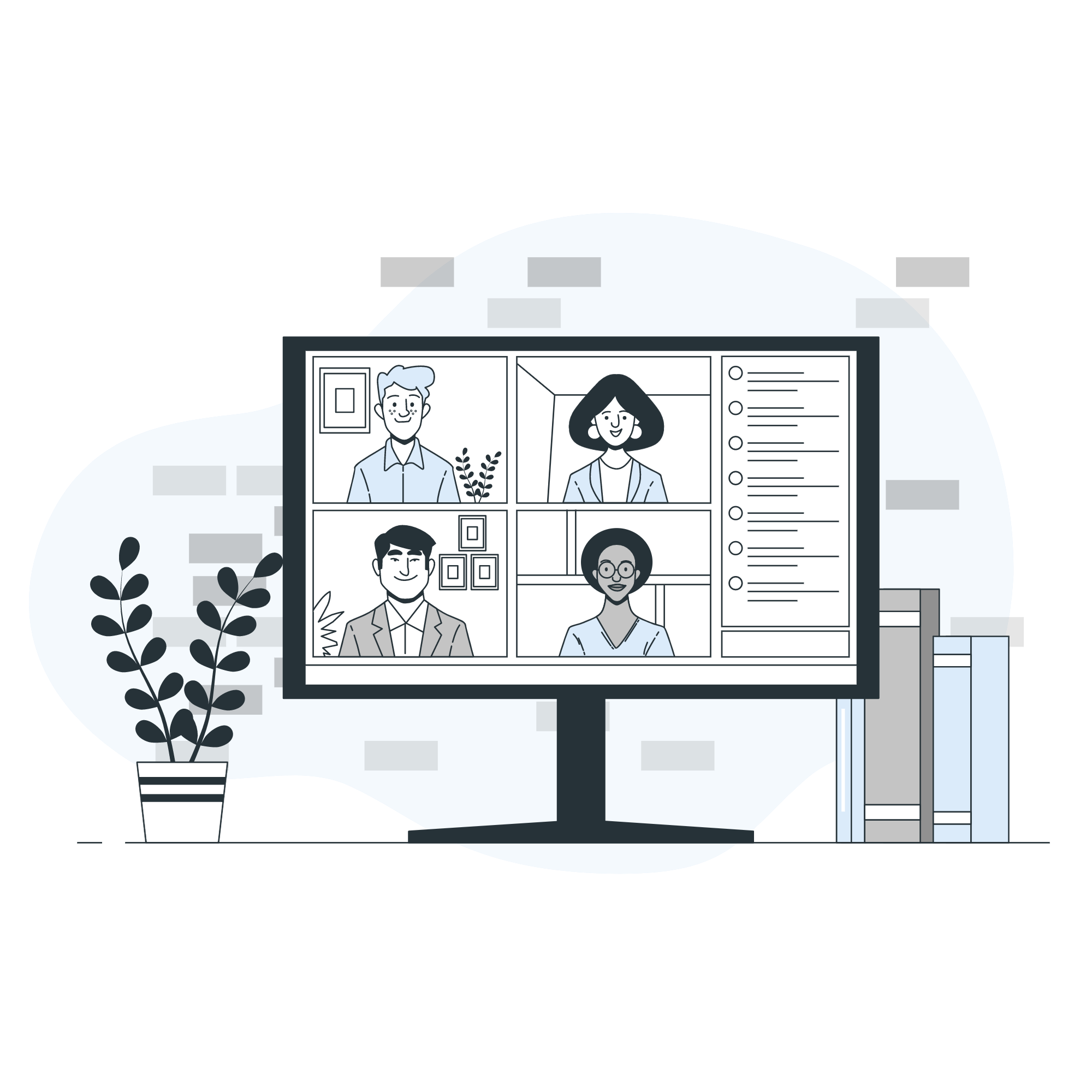 And both of these are available as CPCAB online courses.
In summary, CPCAB online courses can be taken for most of the levels, including those available after you've qualified as a counsellor. But, in order to qualify, that all-important Level 4 Diploma needs to be taken mostly in-person. You can find out more about what's involved in CPCAB with our definitive guide to CPCAB qualifications.
Outside of CPCAB courses, other recognised qualifications from different training providers will allow you to take a similar proportion of your counselling courses online, but you will need to be prepared to attend some in-person training before you can become qualified.
Check out Astranti Connect's  available CPCAB courses through the links below:
Check out Astranti Connect's  available CPCAB courses through the links below:
There's one other thing you absolutely need to know when looking for a course online: synchronous and asynchronous learning.
Synchronous learning – what's that?

Bear with us. Here's some terminology for you that's relevant to counselling courses online:
Synchronous – Training is held live (in-person or online), where the tutor and other students are all present and able to interact
Asynchronous – The student learns through pre-recorded materials that can be used on-demand, e.g. pre-made tuition videos, study texts etc.
For most online courses in most other subjects, learning can be either of the above, and both work well with different people preferring different methods depending on their approach to learning
However, for counselling, things are different…
Warning: Asynchronous counselling courses online are not yet recognised by most professional bodies, awarding bodies or reputable training providers in the counselling profession!
Things are gradually changing, after all, lots of important counselling skills can be learnt through home-study and recorded lectures. However, for the moment that's not the way to get qualified on CPCAB courses online or other widely recognised qualifications. 
So, someone who's completed a level 3 asynchronous course online wouldn't be accepted onto a CPCAB level 4 course. This is because the level 4 training provider would understand that the student had theoretical knowledge but they wouldn't have the practical skills necessary to enter straight to level 4.
And students taking asynchronous level 4 courses won't be able to join any of the major professional bodies in the UK.
Do be careful – there are a lot of these courses available online and you must make sure you choose the right ones that will enable you to practice – if that's what you're after.
And, of course, providers of asynchronous courses may not use that term – they are more likely to be called on-demand or distance learning courses. Either way, make sure whoever you're learning with will be providing live/synchronous tuition.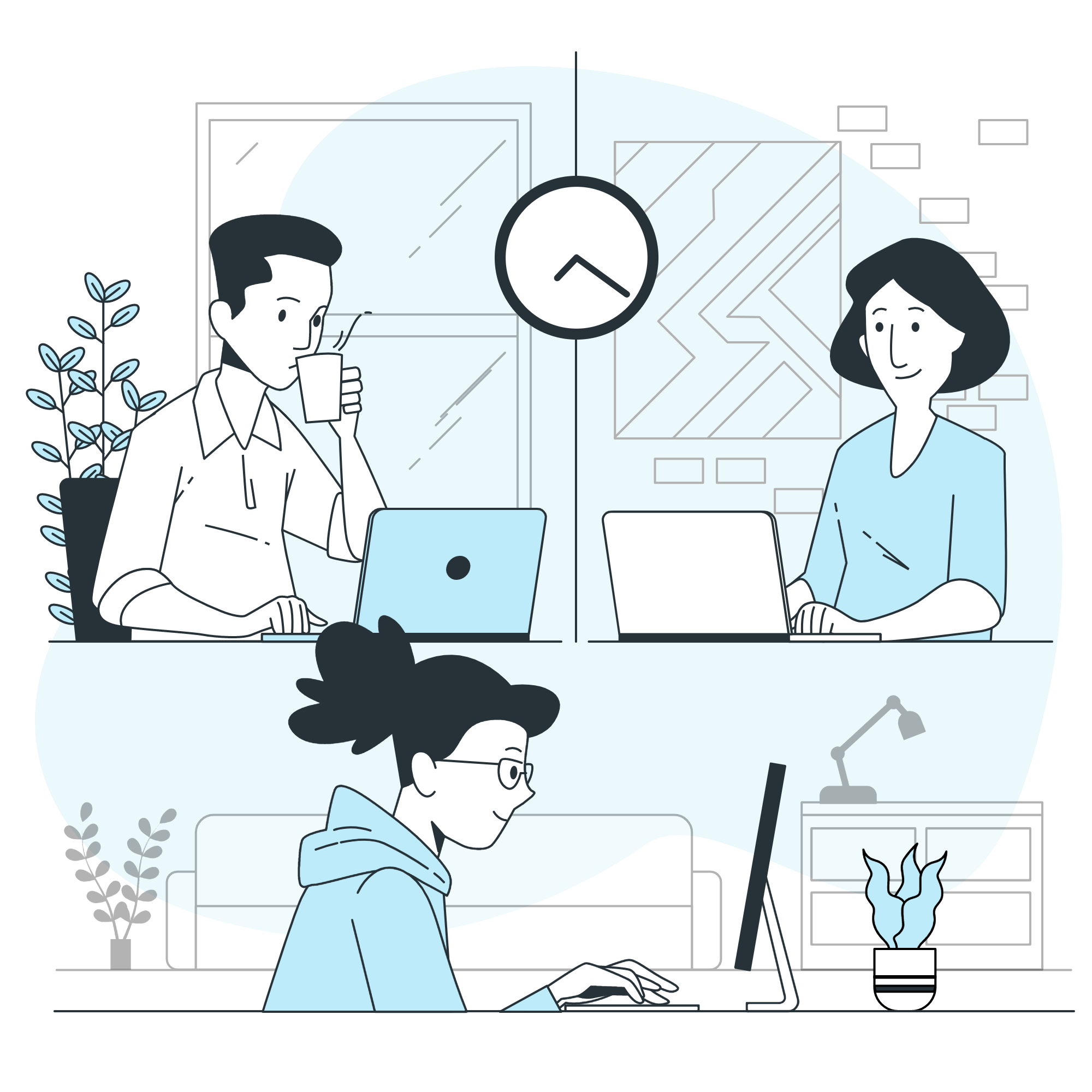 2. Choosing an online course provider

Whether you've decided to take some of your counselling courses online, you want to do it face-to-face, or some blended mix of both approaches, you will need to find someone to teach you.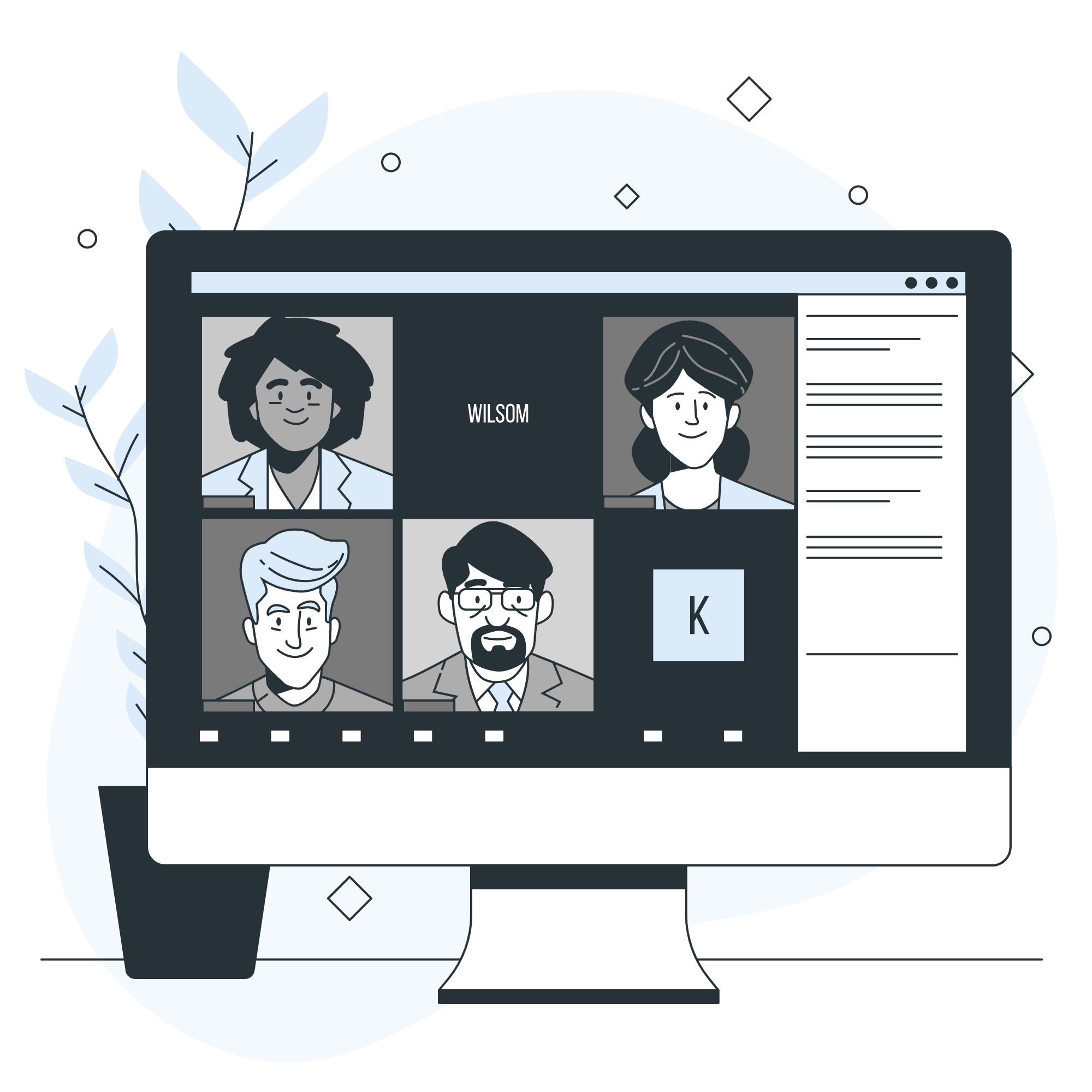 More than in other types of training, where you might just need someone to help you memorise facts to pass an exam, here, you absolutely need to choose the right provider. After all, you aren't just studying for your sake; the mental and emotional well-being of your future clients depends on you being properly trained!
Whoever is delivering your CPCAB courses (or another recognised qualification) needs to be able to teach you what you need to know to effectively navigate your clients' traumas and issues and not only help them overcome them but also prevent you from being overwhelmed by the things you're confronted with.
We've written a whole guide to choosing the right counselling training provider for you, which includes some of the considerations specific to picking from amongst the available CPCAB online courses. 
Whether it's with our guide or elsewhere, you MUST do plenty of research to make sure you pick the right provider to suit your needs and learning style. CPCAB courses, even CPCAB online courses are not cheap and you don't want to end up on the wrong course, one that won't help you qualify to be an effective counsellor.
A useful resource to refer to while you're doing your research into potential CPCAB online courses is the list of all of the approved providers of CPCAB courses available on their own website directory.
To get started on your counselling journey, check out our CPCAB level 2 course, which can be taken either online or in-person
3. Can I do counselling online, and what does this mean for my training?
Yes – and the COVID-19 pandemic greatly increased the volume of counselling services provided online using zoom, skype or other video conferencing software. 
A 2021 study by the BACP found that 91% of therapists will continue after the pandemic with some form of online counselling, with 82% claiming that they believe that online counselling has made therapy more accessible to the public.
You'll also be pleased to know that you don't need any extra CPCAB courses to provide therapy online – your CPCAB Level 4 Diploma is just as valid for online counselling as it is for in-person sessions.
However, when choosing your training provider, you may want to aim for some online training, even at level 4. As we've mentioned, up to 25% of your CPCAB level 4 course can be online. 
Online counselling can be more difficult than traditional in-person therapy, but by splitting your training between online and in-person (or doing the earlier levels entirely online), you can learn to compensate for these difficulties by doing practice online.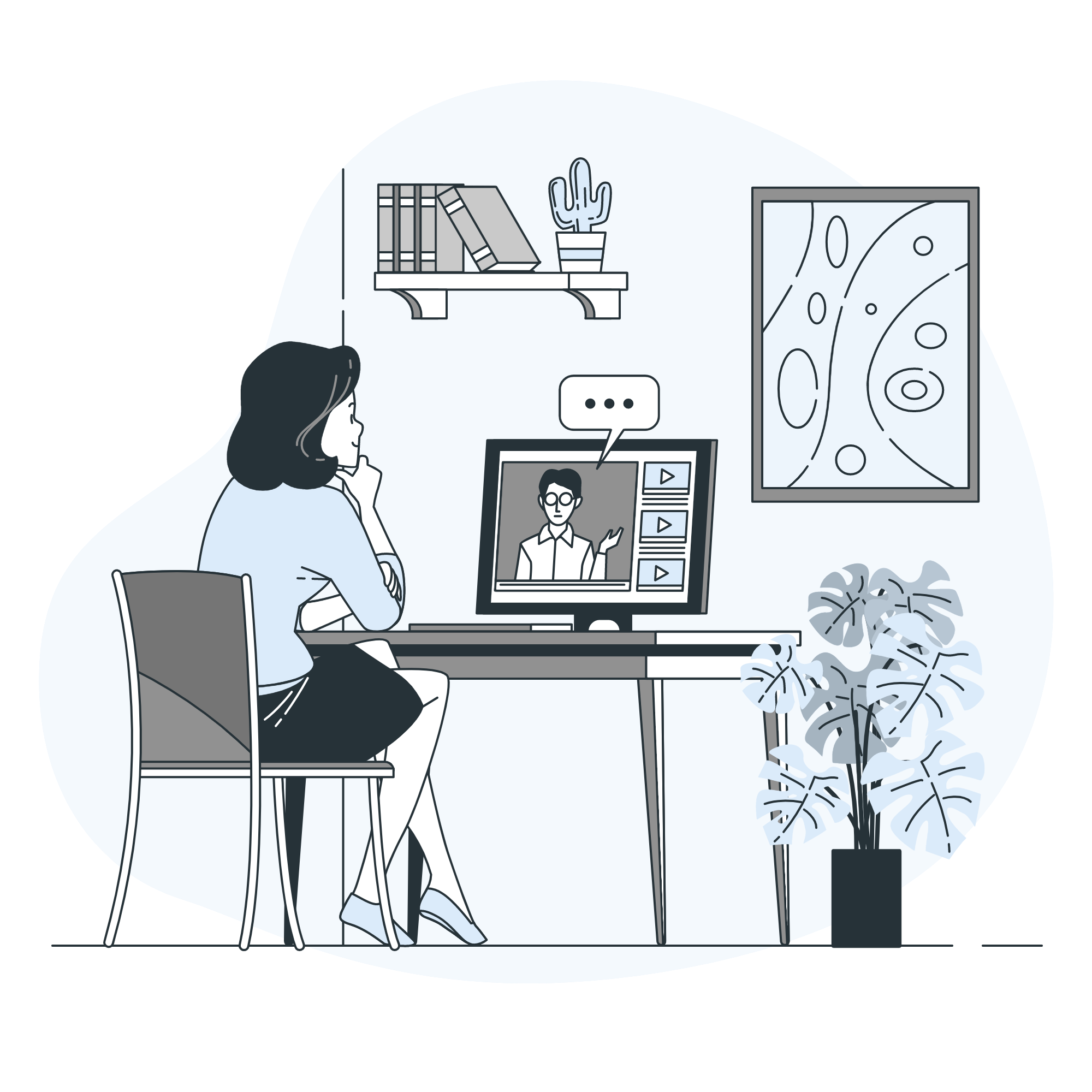 Some of the challenges to online counselling include:
Body language – If you're only seeing someone's face, you could miss important clues about their emotional or mental state. Your client may also have difficulties without this non-verbal communication. 
Learning about framing calls to capture body language or how to interpret other signs instead of body language is a valuable skill to develop during your training.
Harder to build a relationship – Only knowing someone online can make it harder to build trust and convey caring as effectively.
You can learn methods specifically for building therapeutic relationships across the internet.
Technical problems – Interruptions can make it much harder to work through an issue, especially if it comes in the middle of an emotionally-charged session. This is made worse by the frustration that comes with technical difficulties.
You need to learn how to address these technical issues (if they are on your end), deal with a frustrated client and put them back on track with minimal disruption.
More difficult to respond to crises – If your client is undergoing a crisis (e.g. posing a threat to themselves or another person), you won't be physically present to intervene or seek emergency help.
You will need to learn crisis management techniques for situations like these as well as prepare and ensure you have emergency contact details ready to call for help to the client's location if needed.
With the rising trend in online counselling, it's very likely that you'll end up doing at least some counselling online in your career. As such, you should definitely consider doing at least some of your counselling courses online (just don't forget to make sure you're still getting enough in-person training to qualify and join a professional body)!
Counselling courses online can be an effective and altogether great alternative to learning in-person. The key thing to remember as you're searching for your course provider (online or in-person) is to ensure that whatever course you take, it is approved by a respected professional body like the BACP.  
However, for the time being, in order to become qualified using BACP-approved qualifications, such as CPCAB courses, not all the courses (notably CPCAB level 4) can be taken through an online option. But, don't let this put you off the CPCAB online courses that are available. As we've stated, not only are online courses convenient but you can be assured of their quality as long as they are still a part of a recognised and approved qualification.
Lastly, it does appear that online counselling training and online counselling are both growing trends. Even if you don't end up training online, you will probably do some counselling online one day. Hopefully, this page will have told you some of what you'll need to know before that day comes. If you have any further questions, feel free to post them below and we will do our best to respond ASAP with an answer.
If you're thinking about joining one of our level 2+3 fast-track courses, but still have questions you need answers to, why not book a 1-2-1 call with one of our course advisors?
Our course advisors are on hand to help you with any queries that you may have about our courses, and our 1-2-1 calls are completely free.
To book your call, find a time slot that suits you on our 1-2-1 booking calendars below: