£600 off September courses! Apply before the 31st of March to qualify, it really helps us plan our courses! 
CPCAB Level 4 – Diploma in Therapeutic Counselling Course
Do you have a passion for helping others and your community? If your answer is yes, qualifying through a CPCAB level 4 course so that you can start practising as a counsellor is the path for you! With that, you can build a rewarding career for yourself around helping others.
So, are you ready to take the final step?
Our BACP Approved Practitioner – CPCAB Level 4 Diploma in Therapeutic Counselling offers you the quality training you can expect from a CPCAB course and a clear, straightforward route to earning your BACP membership, the UK's leading counselling membership body and a vital part of becoming a respected counsellor in practice. It also forms part of the CPCAB Open University Foundation Degree progression route! So, if you want a degree at the end of your studies, you'll be one (big) step closer.
All of our courses, including level 4, are taught in an 'experiential' way. This means you'll be encouraged to actively participate in practice sessions with your peers in order to develop and hone the skills you will be learning about. We believe that learning in this way is crucial to not just qualify but to become a great counsellor, and it allows you to do so in a safe and caring environment.
Another vital part of becoming a qualified counsellor is practical experience, and you will need to begin working as a counsellor to achieve your Diploma. Finding placements can be difficult and it can sometimes even be a barrier to qualification – but we're here to help. At Connect, we don't want any of our students to miss out, and over the years, we have created relationships with many counselling practices to help you find your placement. One less thing to worry about!
This course provides:
+ 420 guided learning hours towards your BACP membership requirements
+ 120 academic credits

Get the best possible foundation for your new rewarding career. Counselling is not just about theory or practice, it's both!
Run your own practice with your own clients! During this course, you'll undertake hours of practice and receive advice on how to get started in the industry
Become truly empathetic, to meet your client's needs you'll need to be more than sympathetic, you'll need to truly understand their needs from their perspective. 
Improve your communication skills and how you interact with others. This will help you to not only become a better counsellor but will improve all your interactions in your daily life.
Focused on you
Experienced counsellors

 supporting you at every stage of your studies
Student support service available, should you have any questions outside of your class hours
Limited group sizes mean tutors are always on-hand to help and you'll never be overlooked
An active online community so you can learn from and support each other
Study with confidence
Courses approved by CPCAB, meaning you can be confident you'll learn everything you need
Meet your full study requirements for level 4, with 420 learning hours towards the 450 formal learning hours required for BACP membership
All course students are required to pass our pre-course assessment, meaning you'll be surrounded by students who are focused on learning, just like you
"I look forward to our sessions, the delivery is inspirational. I have already decided to continue my studies with the hub.
It is the right place for me."
"The tutors are so friendly and kind and are always there to support you.
I have learnt a lot about myself since the start of the course and have made some new friends."
"Thank you for providing such a brilliant course, I honestly have learnt so much & enjoyed every minute. This has been a huge step out of my comfort zone & I'm so pleased to have taken that leap with you guys."
"The tutors are extremely knowledgeable, friendly but professional. The content of the course is brilliant, and the location is perfect!
I highly recommend studying here to anyone considering the Counselling profession or Personal development."
How you'll earn your qualification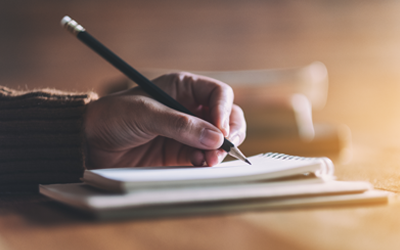 The great thing about undertaking a CPCAB course is that it is recognised nationally and is focused on helping you become the best counsellor you can be!
CPCAB courses are also BACP-approved, which means that when you've finished this course and done your placement hours, you will be able to apply for membership with the UK's largest professional body for counsellors and psychotherapists!
On the course, you will be required to complete a course journal, documenting what you have learnt and how you may have applied it in practice. Your course tutor will assess you and your journal regularly, enabling them to help you with any areas that you need to work on.
At the end of the course, you will undertake an assessment that will then be reviewed and assessed by CPCAB.
Once you have passed your assessments, you will obtain your qualification.
Choose the right course for you
You can pay for the level 4 course all in one go or spread the cost over 36 months with our instalment option.
Click 'View Upcoming Courses' to find out more about what level 4 courses we have coming up and the available spaces.
Level 4 Full Course Payment
(course price excluding deposit and CPCAB registration fee)
1 x £500 deposit to secure your place
1x payment of £6,480 due 30-days prior to course start
CPCAB registration fees for both years included in deposit price
Total payments = £6,980
Level 4 Instalment Plan
(monthly price excluding deposit and CPCAB registration fee)
1 x £500 deposit to secure your place
36x monthly payments of £180 starting 30-days prior to course
CPCAB registration fees for both years included in deposit price
Total payments = £6,980
Upcoming Level 4 Courses
Find the right course for you.
INTERESTED?
Thinking of doing the course?
Why not come along to our free open evening for a sample of the Connect approach?