Discover our Devon-based Training Hub, based in the centre of Ivybridge, with great public transport links, cheap all-day parking nearby and local cafes just a stone's throw away. Our Devon Hub provides the perfect environment for learning and growth.
With our Devon classroom courses, you will get:
Face-to-face contact with tutors and classmates
Opportunities to practice what you've learnt with classmates
Breakout sessions that allow you to hone your counselling skills
All the resources you'll need to complete your course
Plenty of the all-important teas, coffees and biscuits!
"I am currently completing my level 3. I have had amazing support throughout the course. The tutors are extremely supportive and the course is interesting and informative. Glad l have started this amazing journey.
Loved this course."
Located a mere 5-minute drive from the Ivybridge train station, our Devon Hub is easy to find, whether you choose to travel by car or public transport. 
There are also buses every half an hour from both Plymouth and Paignton. 
If you choose to travel by car, there is cheap all-day parking in Leonard's road car park, just a few yards from the town hall. 
As with all our centres, our Devon Hub is fully wheelchair accessible, and it also provides exclusive use of on-site toilet and kitchen facilities.
Our Devon Hub address
Ivybridge Town Hall,
Erme Court,
Leonards Road,
Ivybridge,
PL21 0SZ
At Astranti Connect our aim is to provide the best and most comprehensive CPCAB-accredited counselling courses in the UK, and we are continually developing our courses and training our tutors to achieve that goal.
Take a look at the current courses offered at our Devon Hub.
Level 4 – Diploma in Therapeutic Counselling
This 2-year course is the final step to becoming a fully qualified counsellor and earning your BACP membership.
Need help choosing your course?
If you're thinking about joining one of our level 2 courses, but still have questions you need answers to, why not book a 1-2-1 call with one of our course advisors?
Our course advisors are on hand to help you with any queries that you may have about our courses, and our 1-2-1 calls are completely free.
To book your call, find a time slot that suits you on our 1-2-1 booking calendars below:
Let us introduce our exceptional team of counselling experts in Devon, a group of dedicated professionals who possess a wealth of experience, unwavering compassion, and a shared commitment to guiding you towards your counselling journey.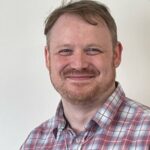 Jay is a qualified psychotherapeutic counsellor working in private practice in Cornwall.
Jay is passionate about working with diversity in the counselling world and has been teaching with us since 2019. Jay also manages the day-to-day business processes & IT needs.
Teaches: Level 2 | Level 3 | Level 4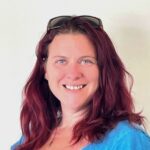 Kirsty is a qualified counsellor working in private practice in Torbay. Kirsty works as a tutor and provides internal quality assurance. Kirsty teaches Level 2 & 3 groups for Connect supporting students as they prepare to move onto the diploma course.
Teaches: Level 2 | Level 3 | Level 4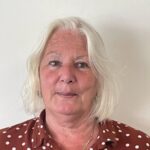 Joyce is a qualified counsellor, therapist and trainer with experience in delivering counselling qualification training.
She was a long-term trainer with Cruse Bereavement Care before joining our team. Joyce works in private practice in Devon and also offers CPD training across the county.
Teaches: Level 2 | Level 3 | Level 4
"I'm currently on the Counselling Skills Level 2 course and so far the course has been really interesting. The tutors are welcoming, kind and knowledgeable and we have already learned a lot about active listening skills. They give detailed constructive feedback every week, both written and verbal, on how we are doing. Really looking forward to the rest of the course!"
"I have been with Astranti for a course now and have signed up to a second! The tutors and staff are incredible! Would recommend to anyone looking at going into Counselling."