The definitive guide to counselling qualifications


A counsellor can have a life-changing impact on their clients, but this will only be possible (or the impact may only be beneficial) if that counsellor holds appropriate
counselling qualifications
or has received
mental health counselling training
. 
So, what is an appropriate
counselling training
course and how do you become qualified? 
Well, that's why we've created this guide – to provide you with the information you need to begin your
counselling training
journey.
1. What sort of course will ensure that I'm qualified?

2. How do I join a counselling body?

3. What qualifications are available if I want to become a counsellor?

4. Open University foundation degree in counselling

5. Are UK counselling qualifications recognised internationally?

1. What sort of course will ensure that I'm qualified?

Before we answer this question, it's worth just checking – do you want to be a professional counsellor or are you just looking to gain some counselling skills as part of another role such as being a manager, religious minister, or teacher?
If the latter, you might not need to go through the entire process for qualifying as a counsellor – just doing the first level of a recognised course, or something more basic might be enough.
If, on the other hand, you have decided on counselling as a career currently, you could call yourself a therapist (counsellor and therapist as terms are typically used interchangeably and will be here) and start offering your services without any mental health counselling training at all. Why? Because, in the UK, counselling isn't yet a legally regulated profession.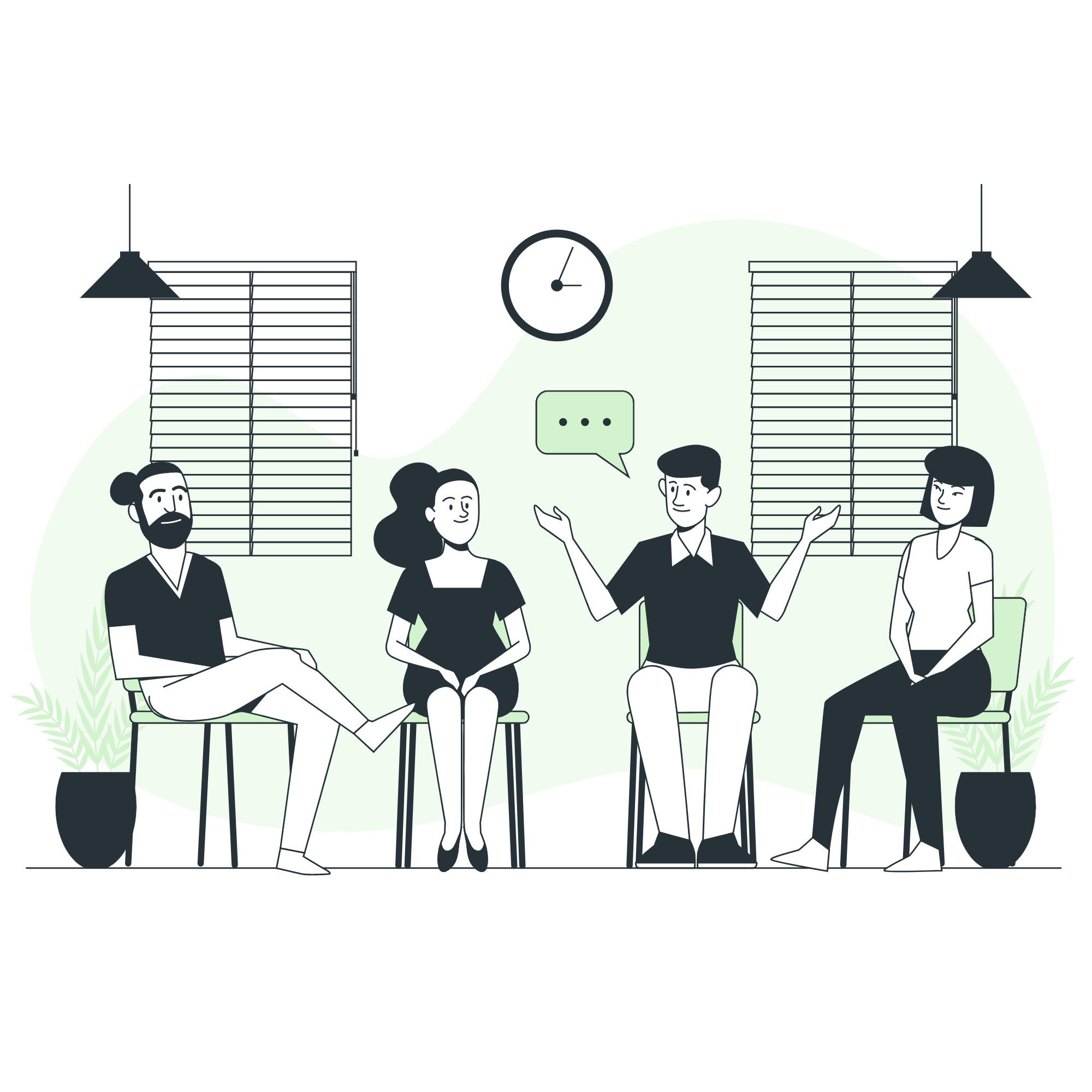 BUT (and it's a big "but"), many employers and (increasingly) counselling clients see it as essential that a counsellor is professionally trained, qualified and is a member of a professional body.
Quality, qualifications and professional bodies – what's the connection?

In the UK, the NHS advises individuals looking for a counsellor to only use those with qualifications accredited by a professional organisation. 
Why? Well, because they demand high standards. Hence, it follows, that one of the best ways of ensuring that your counselling training and qualifications are high quality is if they are connected to a professional body.
And "connected" leads us into a discussion about  'accredited courses', 'approved courses' and 'accreditation' – Don't worry all will become clear! 
For example, The British Association for Counselling and Psychotherapy (BACP) is the largest professional counselling association in the UK. 
BACP accredited counselling courses are those that automatically award BACP accreditation, i.e. membership, to those who complete them. (More on the criteria for membership can be found later on.)
However, BACP accredited counselling courses are not the only way to earn BACP accreditation. 
A BACP approved qualification means that while it is not directly affiliated with BACP, it will meet at least the same standards as BACP accredited counselling courses. Further, once you have gained such an award, you can then apply for BACP accreditation  (acceptance into membership is almost certain). 
In short, BACP accreditation is all about maintaining standards, hence, BACP accreditation is what you're after!
That said, BACP isn't the only professional body, there's also NCS

The National Counselling Society (NCS) is another major UK professional body that you may have come across as you've been looking into counselling and courses. 
The NCS certifies whether courses offered by counselling training providers meet the standards required to receive National Counselling Society accreditation. The NCS does not directly offer qualifications to become a counsellor itself but does offer some continuing professional development (CPD) courses for those who have already qualified.
Here at Astranti Connect, we believe that BACP accreditation is preferable to National Counselling Society accreditation. This is because BACP accredited counselling courses (or those with BACP approval) provide students with a route into a larger and better recognised professional body. 
However, National Counselling Society accreditation is still a valuable mark of quality. Therefore, overall, either BACP accreditation or National Counselling Society accreditation will serve you well when you are choosing your course.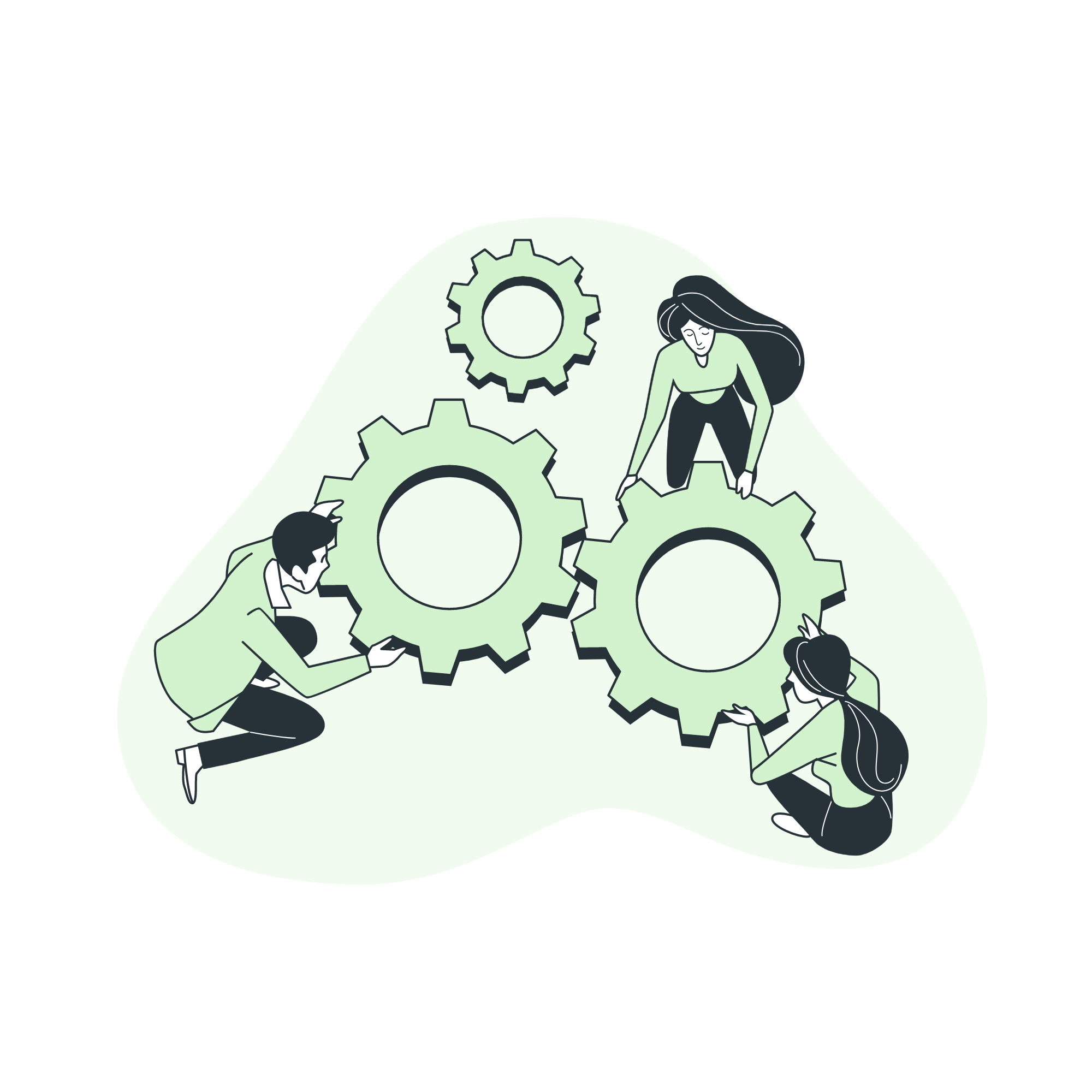 One last thing before we move on. 
You'll remember that earlier we commented that the counselling industry in the UK is currently unregulated, well, whilst that's true, developments are underway. 
Both the BACP and NCS, along with four other professional bodies, have contributed to SCoPEd (the Scope of Practice and Education) framework. This is intended as a starting point to help standardise the counselling and psychotherapy industry. 
Something to keep our eye on as you're making your course choices. 
Now that we've discussed a couple of counselling bodies, the next thing to consider is what's involved in joining them.
2. How do I join a counselling body?

Along with the challenge of completing your qualifications, there's another (albeit smaller) challenge you'll need to be aware of: actually applying for BACP accreditation, National Counselling Society accreditation, or joining another professional body. 
It's important that you know the requirements now as they can help guide you in your choice of qualification and training provider.
To join the BACP
You can gain BACP accreditation and join either as a member or as a student, depending on whether you've finished your training to become qualified. 
Let's look at the requirements for applying as an individual (qualified) member first: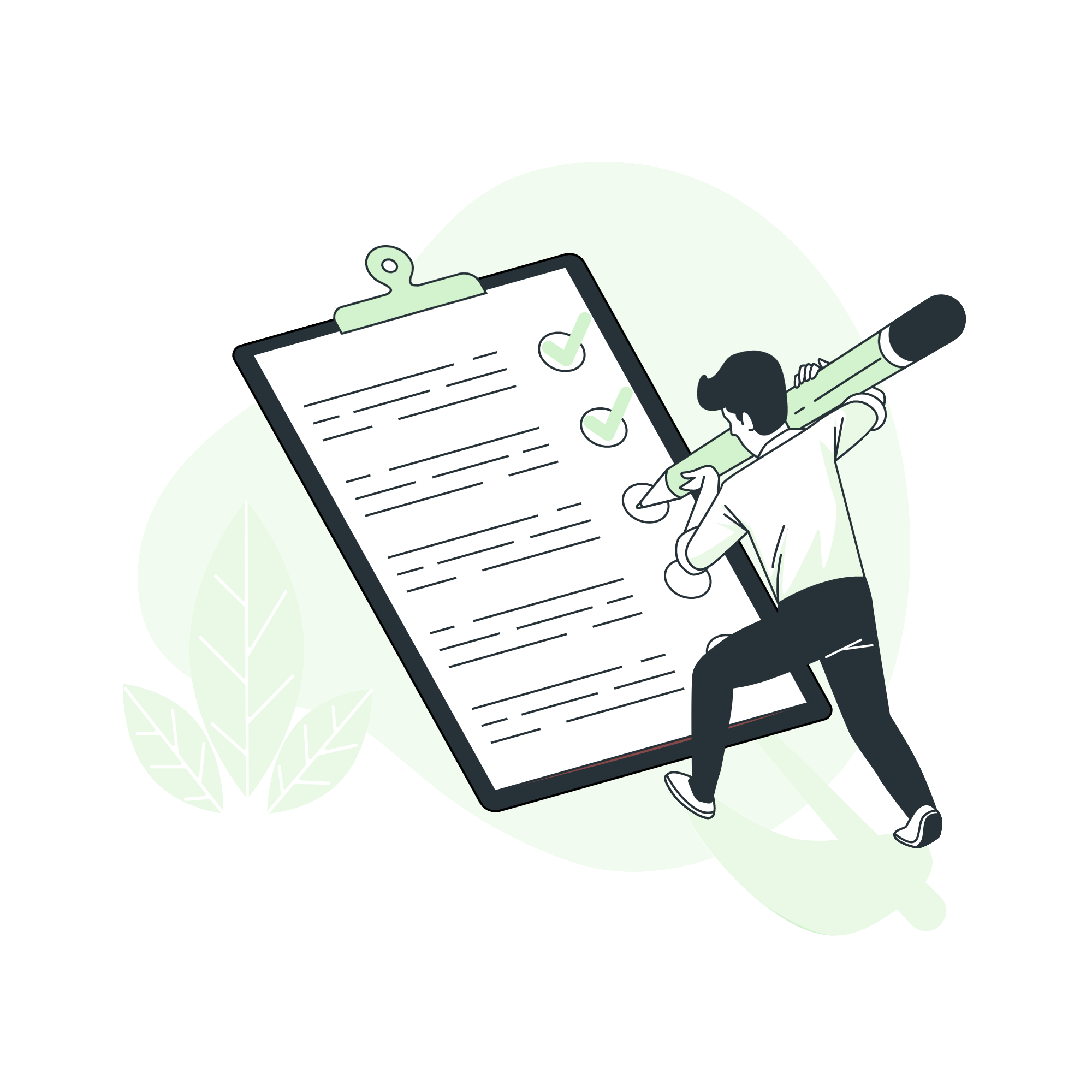 Joining the BACP – As an individual member

To join the BACP as a member, you must have:
Completed a counselling or psychotherapy 'core practitioner' training course* – this is usually equivalent to a diploma (e.g. CPCAB level 4 diploma) but if you're not sure whether a course you're considering is acceptable, check with the provider.

Undertaken at least one year full-time or two years part-time classroom-based tuition.

Completed a supervised placement of at least 100 client contact hours (some training providers like Astranti Connect) will help you to organise this).
*The BACP may not accept courses in disciplines such as psychology, hypnotherapy, social work, coaching or specialised counselling disciplines (e.g. drama therapy, music therapy or dance therapy). Counselling courses combined with another discipline or delivered exclusively online may also not be acceptable.
You can find out more about this last point through our guide to online counselling courses.
Joining the BACP – As a student member

To join the BACP as a student member, you must be currently undertaking a course that is:
A counselling or

psychotherapy practitioner training course (see the asterisk list above for what BACP may not accept).

At least one year in duration if taken full-time, or two years if taken part-time.

Either 100% face-to-face classroom-based, or at least 70% face-to-face classroom-based and up to 30% synchronous online training.

Synchronous refers to learning with other people and a tutor, and everyone involved is live. Currently, asynchronous learning (which isn't live, e.g. recorded lectures) is not accepted as part of the required training time.

Includes a supervised placement of at least 100 client hours.
The application process for National Counselling Society accreditation takes a more holistic approach than BACP accreditation. The NCS will look at a candidate's overall contribution to the counselling profession as well as their qualifications when deciding whether to accept them as members.
Hence, as part of the application process, you will be asked to submit details concerning your qualifications AND details about your professional experience for consideration.
You can find out more details about signing up on the NCS website.
So, you now know that you need your course to be approved or accredited by a professional body, but…
3. What qualifications are available if I want to become a counsellor?
So far, we have whittled down the plethora of courses available for counselling or mental health counselling training by suggesting that you ensure they are BACP accredited counselling courses, BACP approved, or a course that provides accreditation from another recognised professional body. Which will leave providers such as CPCAB…
What is the best counselling qualification? – CPCAB!!
As a CPCAB training provider, we, at Astranti Connect, could appear to be slightly biased! So, to explain: 
The Counselling and Psychotherapy Central Awarding Body (CPCAB) is an awarding body that creates and audits training courses. CPCAB is one of the highest quality mental health counselling training qualifications in the UK., hence, its approval by BACP.
CPCAB designs the criteria for a range of mental health counselling training courses that independent training organisations (e.g. Astranti Connect) deliver to their students. CPCAB also audits these training providers, so you can be assured that the quality of the independent providers will be high.
Therefore, the CPCAB training route will give you all the practical skills you need to embark on your counselling career journey, along with a route to gaining BACP accreditation, which will be very helpful as you either build your own client base or seek to join another practice.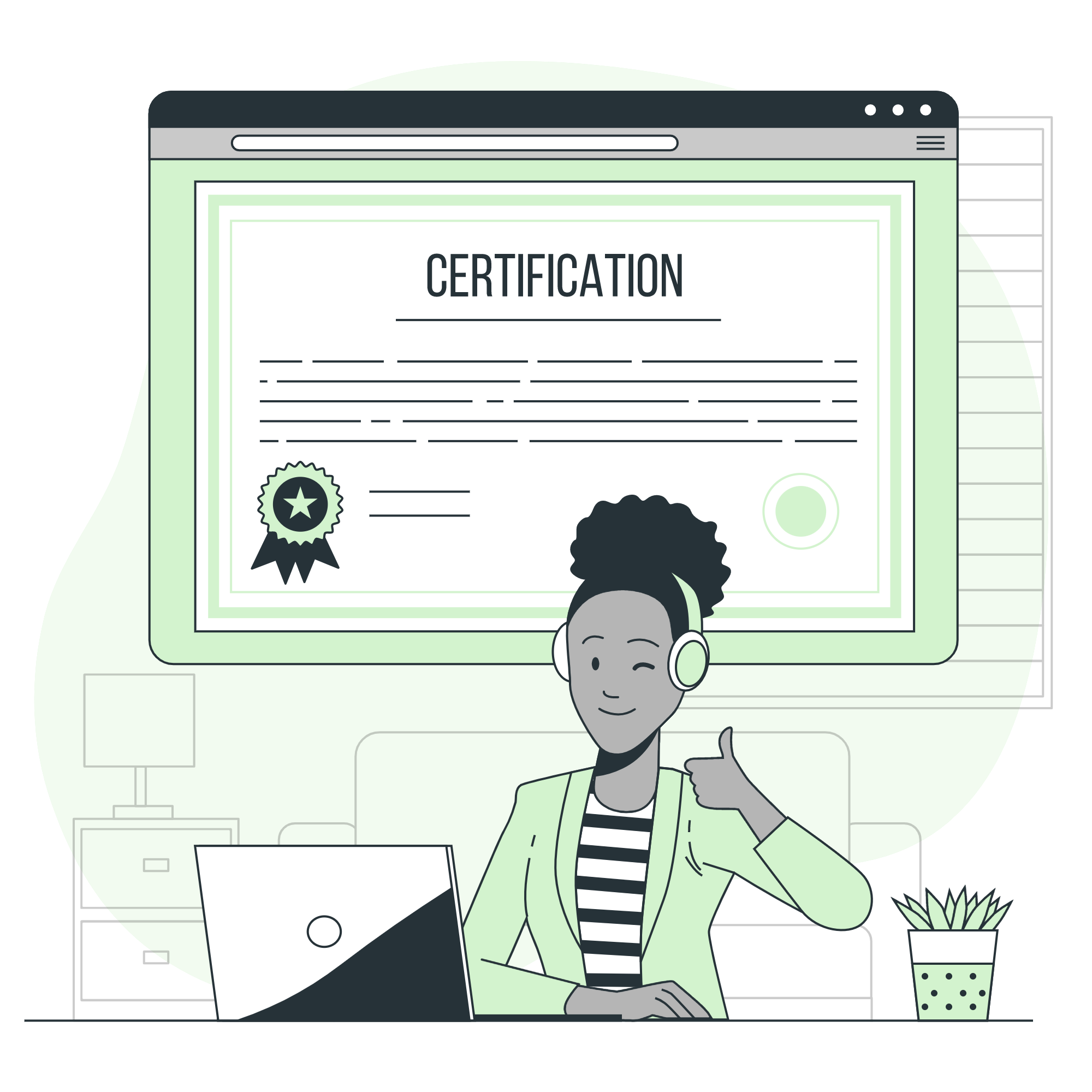 To read more about these qualifications and their benefits, check out our complete guide to CPCAB qualifications. 
To qualify as a counsellor via CPCAB, you need to achieve the CPCAB level 4 Diploma in Therapeutic Counselling. To get onto the level 4 course, you usually need to have earned both:
To qualify as a counsellor via CPCAB, you need to achieve the CPCAB level 4 Diploma in Therapeutic Counselling. To get onto the level 4 course, you usually need to have earned both:
CPCAB level 2 Certificate in Counselling Skills
CPCAB level 3 Certificate in Counselling Studies
To get started on your journey to becoming a qualified counsellor, check out our CPCAB level 2 course
Can I skip a level in my counselling training?

We can't speak for absolutely every CPCAB counselling training provider, but at Astranti Connect (alongside many other quality mental health counselling training providers) we don't recommend skipping. 
We believe that completing both CPCAB level 2 and 3 qualifications is essential to having well-rounded mental health counselling training and becoming a good counsellor. 
CPCAB level 2 and level 3 courses will provide you with the foundations of what will become your counselling practice and you're likely to struggle with the higher levels if you try to skip the lower levels. Your future practice as a counsellor could also be adversely affected, creating problems for your clients. 
But, if you're eager to get started, the next question is:
When can I start practising counselling on clients?

If you're understandably eager to get started, you might be one of the people asking, 'can you become a counsellor with level 2', or 'can you be a counsellor with a level 3 qualification'?
As we mentioned earlier, counselling isn't actually a legally regulated profession in the UK. So, you could technically call yourself a counsellor with just a CPCAB level 2 counselling qualification (or even no counselling training at all). 
However, in reality, the answer is no. 
Professional and awarding bodies, such as the BACP, have set entry benchmarks for counsellors to begin practising. However, regardless of this, it would be unprofessional (and possibly even harmful) to try and provide counselling to clients without adequate counselling qualifications and training. 
Just as a reminder, according to the BACP and CPCAB, the current minimum qualification you will need to become a counsellor is a level 4 Diploma in Counselling.
If your next question is 'what can I do with a level 2 certificate in counselling?' Fear not! 
Achieving your CPCAB level 2 certificate in counselling skills means you'll be well placed to join the level 3 course. Or else, if you decide that a career in counselling isn't for you, a CPCAB level 2 certificate in counselling skills will still help you to improve your listening and relational skills outside of work or in another role (e.g. as a teacher or manager).
So, assuming you are aiming to be a practising counsellor:
How long does it take to qualify to become a counsellor?
If you decide to qualify through CPCAB counselling training, 3 years is about average, it all depends on the provider you choose.
If you'd like to know how long is level 3 counselling training or level 2 or level 4, we'll break it down a bit further. We've included the estimated time for each of the qualifying levels below: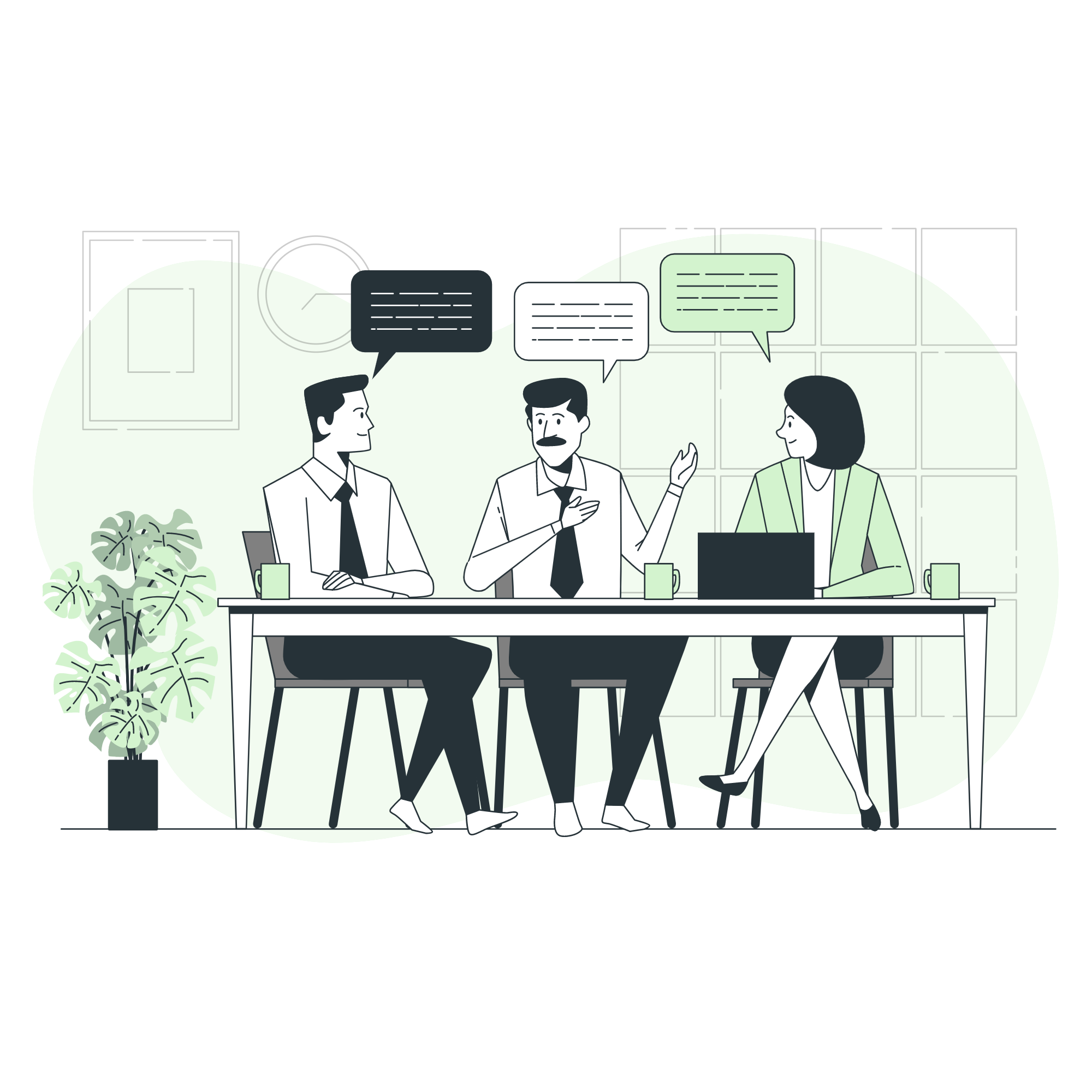 CPCAB Level 2 Certificate
6 months
Typically 3 hours a week for 30 weeks
CPCAB Level 3 Certificate
6 months
Typically 3 hours a week for 30 weeks
CPCAB Level 4 Diploma
2 years
Typically 1 day per week for 2 years, plus  a mandatory 100 hours of client work (CPCAB allows 1 extra year to complete this)*
*You also need to undertake a minimum of 10 hours of personal counselling during each year of the course. At Astranti Connect, we'll help you find a placement, saving you a lot of hassle!
Are there any higher levels?

This wouldn't be the definitive guide if we didn't mention the next set of qualifications…
Once you've qualified with CPCAB, you can choose to continue your counselling studies by completing two further levels:
CPCAB level 5 Diploma in Psychotherapeutic Counselling – This will help you further develop your skills, including in therapeutic counselling
CPCAB level 6 Certificate in Psychotherapeutic Counselling Supervision – This will help you to learn how to supervise and assess other counsellors
CPCAB level 5 and other advanced qualifications can put you onto the path to becoming a psychotherapist – but how is that different from being a counsellor?
Psychotherapists tend to dig deeper than a counsellor and will try to diagnose and deal with the root cause of long-standing issues within the client rather than dealing with a specific issue over the short/medium-term. 
Some counsellors prefer to stick to counselling and others prefer to specialise into psychotherapy.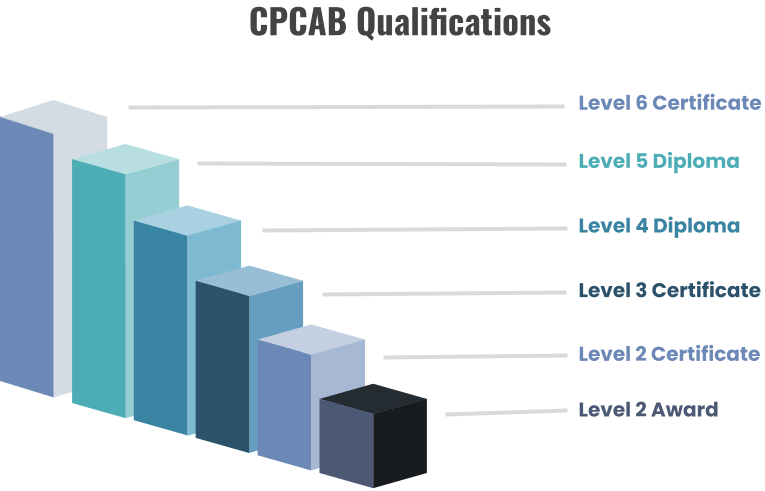 If you're interested in studying CPCAB, here's where you can find Astranti Connect's up-to-date prices for each level:
Find out about our courses below:
Alternatively, you could look into a degree.
4. Open University foundation degree in counselling
If you achieve the CPCAB level 4 Diploma in Therapeutic Counselling, you might want to use what you've already learned to earn a foundation degree. These can be a good way of further developing your theoretical knowledge and gaining a very widely recognised qualification on top of your CPCAB qualification. 
There are two different routes you could take to do this:
Route 1
Continue in CPCAB and complete a CPCAB level 5 Diploma

You then take two additional Open University modules:

Brain, mind and mental health 

Exploring mental health counselling
Route 2
Instead of CPCAB level 5, you undertake one Open University module from the following:

Death, dying and bereavement 

Living psychology: From the everyday to the extraordinary 

Mental health and community 

Psychology of childhood and youth 

You then take the Open University's 'Exploring mental health and counselling' module
At the end of either of these routes, you will have a Foundation Degree in Counselling. You can find out more on the Open University website.
Would a full counselling degree be better than CPCAB?

Instead of CPCAB or another similar qualification, you could instead complete a university degree in counselling, sociology with counselling or criminology with counselling in order to become a counsellor. 
However, training to be a counsellor is not just about learning theoretical knowledge, it's about developing practical counselling skills. As such, most employers will still require you to complete your level 4 Diploma in Therapeutic Counselling (or another practical qualification) before you can practise.  – Missing the practical aspects of mental health counselling training could significantly affect your ability to effectively help your future clients.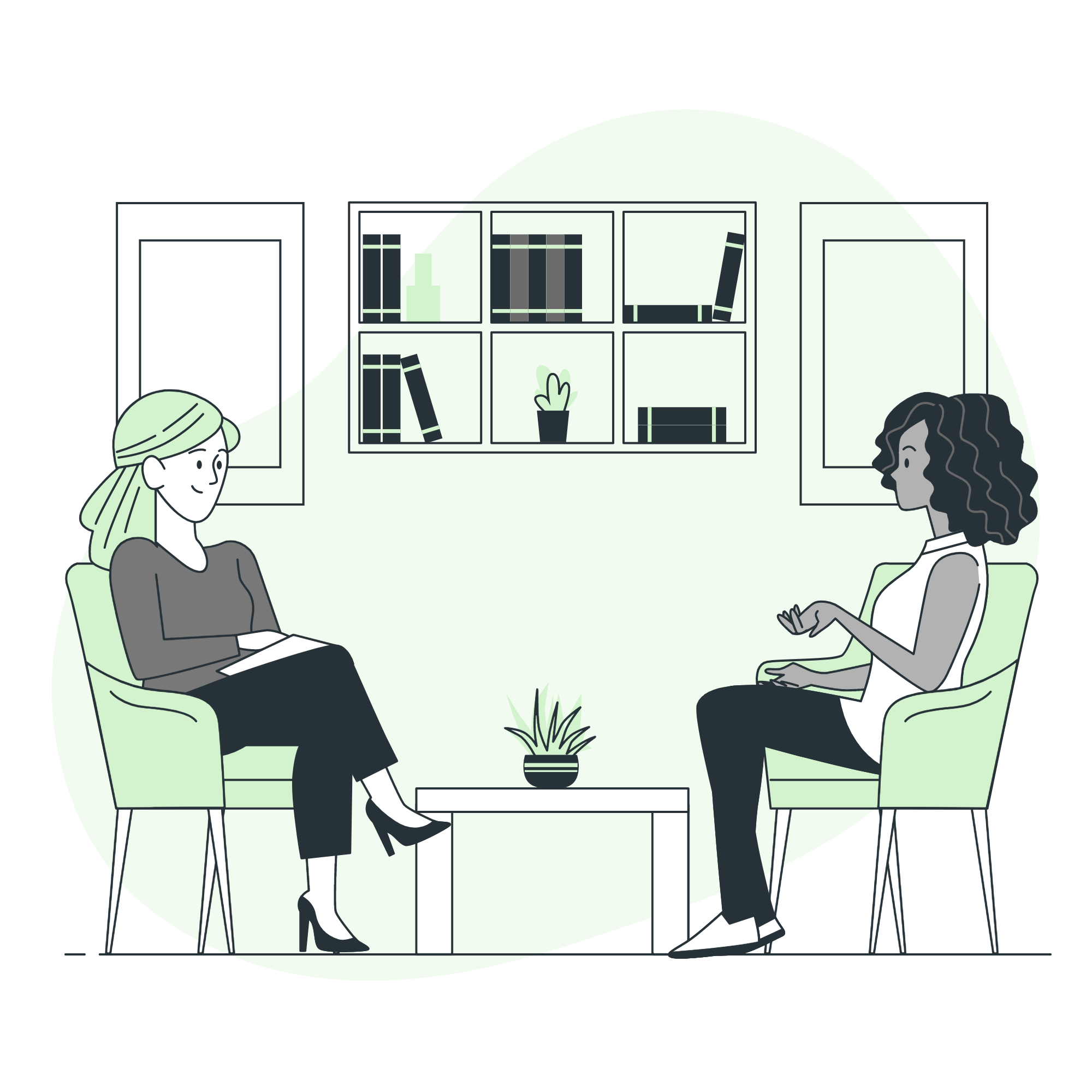 How do I become a counsellor without a degree?
With all of this discussion of degrees, it's important to remember that obtaining the Open University's foundation degree or any other counselling degree is not required to practise as a counsellor. 
If you have a CPCAB level 4 counselling qualification, you'll be qualified to become a counsellor and begin practising. 
As a final point, as you've been reading, you'll have noticed that the qualifications (including CPCAB) and professional bodies we've discussed have all been UK-based. As such, you may now be wondering…
5. Are UK counselling qualifications recognised internationally?

In short, your UK counselling qualifications will be recognised in European countries. So, if you dream of moving to a sunny villa in the south of France, your qualifications won't necessarily stop you.  
You can use the European Qualifications Framework (EQF) to understand how your qualifications will compare to their European equivalents. Or, if you complete a CPCAB qualification, your EQF level will be displayed on your certificate. 
However, it's important that you understand this is only a rough equivalence. Some European employers may not feel confident only using your EQF level to judge whether your mental health counselling training satisfies their job requirements. 
You may have to provide potential employers with further information, e.g. a copy of your learning record or a cover letter, but this will vary from country to country and employer to employer.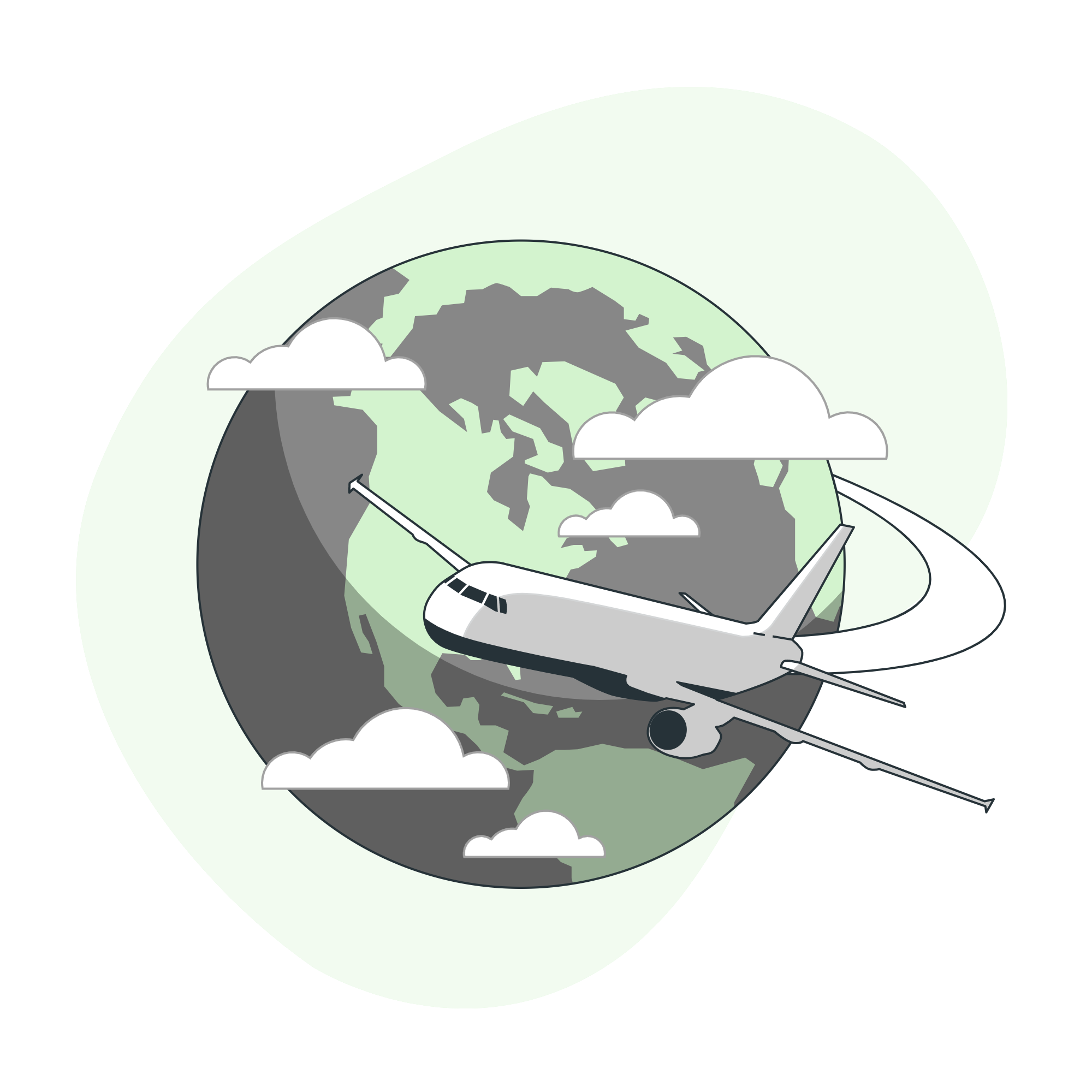 If you're looking further afield than Europe, each country will have different requirements for counsellors. In some cases, you may need to retrain with that country's qualifications, so if you're planning on moving, it would be worth checking the qualifications beforehand.
For those of you who would prefer to listen our guide on counselling qualifications rather than (or as well as) reading this guide here, we've put together these videos below:
To learn more about Astranti Connect's CPCAB qualifications and how you can use them to become a BACP accredited professional, why not come to one of our Open Evenings or sign up for our free email newsletter packed full of course offers, study tips and career advice? And don't forget, you can post questions at the bottom of this page, and we will do our best to answer them for you.
Regardless of which qualification you end up choosing and which training provider you go with, we wish you the best of luck with your training and hope you will soon be qualified and ready to help clients.