Level 3 – Certificate in Counselling Studies Courses
Which type of course is right for you?
Whether you're looking for a traditional classroom course, or you're keen to complete your course from home, we have a course for you.
Check out the details of each class below:
Classroom
Prefer the personal touch? Meet your tutors in person!
Build rapport with face-to-face contact
Opportunities to practice what you've learnt with classmates
Breakout sessions allowing you to hone your counselling skills
All the resources you'll need to complete your course
We'll also throw in tea, coffee and biscuits!
Online
In short, everything that's included in the classroom course, except online!
Face-to-face tutor interactions from anywhere in the world!
No travel required – save time for your other commitments
Breakout sessions with classmates held over Zoom
However, you'll have to provide your own biscuits. Sorry!
See details of all our current courses below, pick your course and reserve your place now!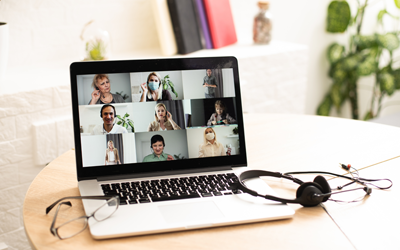 Our level 3 online course is hosted on the Zoom meetings platform and gives you the opportunity to complete your course from the comfort of your own home.
L3: Full Day (Online) - March 2024
[310]   L3: Tuesday (Online) – March 2024
| | |
| --- | --- |
| Start date: | Tue 26. March 2024 |
| End date: | Tue 9. July of 2024 |
| Number of weekly sessions: | 13 |
| Session times: | 09:00 – 16:45 |
| Spaces remaining: | 3 |
| | Download class timetable |
[311]   L3: Thursday (Online) – March 2024
| | |
| --- | --- |
| Start date: | Thurs 28. March 2024 |
| End date: | Thurs 11. July of 2024 |
| Number of weekly sessions: | 13 |
| Session times: | 09:00 – 16:45 |
| Spaces remaining: | 16 |
| | Download class timetable |
L3: Full Day (Online) - April 2024
[313]   L3: Tuesday (Online) – April 2024
| | |
| --- | --- |
| Start date: | Tue 9. April 2024 |
| End date: | Tue 9. July of 2024 |
| Number of weekly sessions: | 13 |
| Session times: | 09:00 – 16:45 |
| Spaces remaining: | 18 |
| | Download class timetable |
L3: Evening (Online) - April 2024
[314]   L3: Tuesday Evening (Online) – April 2024
| | |
| --- | --- |
| Start date: | Tue 30. April 2024 |
| End date: | Tue 26. Nov 2024 |
| Number of weekly sessions: | 26 |
| Session times: | 17:45 – 21:10 |
| Spaces remaining: | 16 |
| | Download class timetable |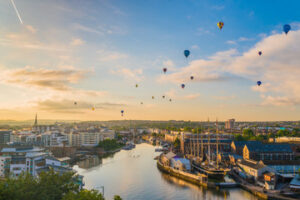 Astranti Connect - Bristol Hub Address
Turnberrie's
Bath Road
Thornbury
Bristol
BS35 2BB
L3: Full Day (Bristol) - Mar 2024
[309]   L3: Tues Full Day (Bristol) – Mar 2024
| | |
| --- | --- |
| Start date: | Tues 19. Mar 2024 |
| End date: | Tues 8. Jul 2024 |
| Number of weekly sessions: | 13 (incl. 3 online) |
| Session times: | 09:00 – 16:45 |
| Spaces remaining: | 14 |
| Class timetable: | Download class timetable |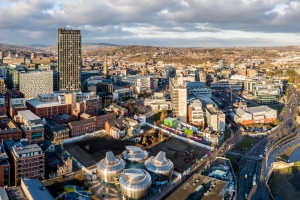 Astranti Connect - Sheffield Hub Address
Aizlewood's Mill
Nursery Street
Sheffield
S3 8GG
L3: Full Day (Sheffield) - Mar 2024
[320]   L3: Wednesday Full Day (Sheffield) – Mar 2024
| | |
| --- | --- |
| Start date: | Wed 20. Mar 2024 |
| End date: | Wed 3. Jul 2024 |
| Number of weekly sessions: | 13 (incl. 3 online) |
| Session times: | 09:00 – 16:45 |
| Spaces remaining: | 16 |
| Class timetable: | Download class timetable |