CPCAB Level 2 + 3 – Fast Track Certificate Course
Our level 2 + 3 fast-track course 
If you're looking to become a fully qualified counsellor in the quickest way possible, then our fast-track course is perfect for you!
This intensive online course is designed to prepare you to start level 4 (the last step to becoming a counsellor) in just 6 months. And don't worry, we know what you're thinking. How exactly does that work?
Well, this online course will take place with 1 evening and 1 full day session per week over a 26-week period, with just a small gap between your level 2 finishing and level 3 starting.
Not only that, you'll also be guaranteed a place on our level 3 course as long as you pass your level 2, so there is no need to worry about reapplying!
The course content is exactly the same as our normal courses and is ideal for students who have missed out on the opportunity to attend our September and October courses this year but still want to start a level 4 course in 2024.
Our experienced tutors are committed to supporting you throughout the learning process, providing guidance and assistance at every step, and you'll get access to our accompanying online video course and course workbooks, meaning you can always revisit key concepts or catch up if you ever miss a session.
You'll also have access to additional online practice groups, allowing you to further develop your skills outside the standard course hours.
If you want to find out more about our level 2 and level 3 courses, make sure to check out their separate pages. However, if you think our fast-track course is perfect for you, just keep scrolling!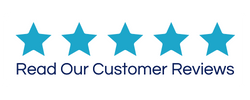 "I have almost completed Counselling Skills Level 2. My tutor has been very supportive throughout the course. I have the opportunity to have 1:1 session to check on my progress or discuss any other concerns. Inspiration has been enhanced by the positive comments provided by my tutor as a group and individually about our progression.
I would highly recommend Astranti Connect, they deliver their course to a high standard and are extremely professional teaching staff."
"I have really enjoyed this course. The online format has made it possible for me to attend. The teaching has been clear and supportive. I've been surprised at how in-depth this level 2 course has been – I feel really well equipped to continue down this path and learn more."
Experienced counsellors supporting you at every stage
Small group sizes so tutors are always on hand
Added to an active online community for peer support
Live online learning to suit anyone in the UK
Quickest course on the market
Pay with an instalment option to spread payments
Our level 2 + 3 course is focused on giving you the fundamental counselling skills and developing them to best prepare you before you take the last step to become fully qualified.
Here are just a few of the skills that you will pick up along the way…
"I have really enjoyed the course I have completed. The materials, content and tutor support were all excellent. The feedback provided was timely and constructive. I would happily recommend Astrani Connect, so much so I have already signed up for the next level!"
Learn how to work with clients and establish your empathetic awareness when supporting those around you
Identify and explore personal issues, fears and prejudices that you and others may have
Help others to identify their needs and concerns and learn why it's so important to stay focused on them
Identify and explore theories of counselling and mental health, helping you to better understand clients
At Astranti Connect our aim is to provide the best and most comprehensive CPCAB-accredited counselling courses in the UK, and we are continually developing our courses and training our tutors to achieve that goal.
When you're comparing our course to others, it's important to consider what our course offers compared to other typical courses. Here's a comparison against typical course offered by a local college:
| | | |
| --- | --- | --- |
| | Astranti Connect course | Typical local college course |
| Develop counselling skills | ✓ | ✓ |
| Experienced tutors | ✓ | ? |
| 5+ years of experience | ✓ | ? |
| Course workbook | ✓ | ? |
| Specialist provider | ✓ | ✘ |
| Qualifying BACP hours | ✓ | ? |
| Experiential learning | ✓ | ? |
| CPCAB accredited | ✓ | ? |
| Additional online practice groups | ✓ | ✘ |
| Online course videos | ✓ | ✘ |
| Payment by instalments | ✓ | Not as standard |
How you'll earn your qualification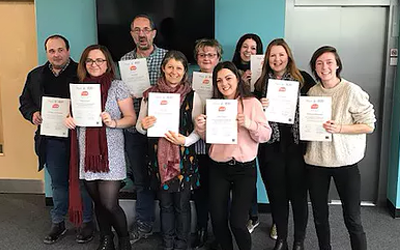 The great thing about undertaking a CPCAB course is that it's recognised nationally and focused on helping you become the best counsellor you can be!
CPCAB courses are formally recognised by BACP (the UK's leading counselling membership body), so the 90 formal learning hours you pick up on each course (180 in total) will count towards the 450 minimum hours of training required for membership. Membership of an organisation like BACP (or equivalent body) is vital if you wish to become a respected counsellor and work for organisations such as the NHS.
To pass the course, you must prove competence in various key counselling skills and theories. This is primarily assessed practically as you progress through the course – the tutor will gain evidence through observing you demonstrating the skills as you undertake exercises and practical sessions. In addition, during the course, you will complete learning reviews, undertake a self-review of your own learning, give feedback and write short essays. These are also used to gain evidence of your competence.
At the end of each course, you will undertake an assessment involving an open-book assignment. This will then be reviewed and assessed by CPCAB.
Once you have demonstrated your competence and passed your assessments, you will obtain your qualifications.
Our team of experienced tutors knows what it takes to make it as a counsellor. After all, they're all qualified counsellors themselves and continue to be trained regularly in our tutor development programme! Head to our tutor page to meet the tutors for your course.
"I'm currently on the Counselling Skills Level 2 course and so far the course has been really interesting. The tutors are welcoming, kind and knowledgeable and we have already learned a lot about active listening skills. They give detailed constructive feedback every week, both written and verbal, on how we are doing. Really looking forward to the rest of the course!"
"I have been with Astranti for a course now and have signed up to a second! The tutors and staff are incredible! Would recommend to anyone looking at going into Counselling."
At Astranti Connect, we understand the importance of providing affordable and flexible study options that cater to your needs and lifestyle.
With our instalment plan, you can spread the cost of your course over 6 months, interest-free.
And remember, this price is for both our level 2+3 courses combined.
Course costs:
Our course: £2,150
+
CPCAB fee: £350
Total payable: £2,500
Payment options:
Instalment plan: £500 deposit + 6x monthly payments of £334
Full payment: £500 deposit + 1x payment of £2,000
View our upcoming level 2 courses
Take a closer look at our upcoming fast-track courses and see which options are right for you.
Need help choosing your course?
If you're thinking about joining one of our level 2 courses, but still have questions you need answers to, why not book a 1-2-1 call with one of our course advisors?
Our course advisors are on hand to help you with any queries that you may have about our courses, and our 1-2-1 calls are completely free.
To book your call, find a time slot that suits you on our 1-2-1 booking calendars below: